Giving meaning to everything we do
In France and around the world, the men and women of NGE serve communities, regions and countries by designing, constructing and refurbishing infrastructures and buildings.
Who are we here for?
Our prime mission is to work together to build structures that change the world and which we can be proud of!
Being NGE – New Generations of Entrepreneurs – means having the boldly adventurous spirit to take calculated risks. We are that construction and civil engineering group.
Every day, we reinvent everything we do to facilitate the design, construction and renovation of large-scale projects and local works.
Our teams are committed to working alongside regional and local authorities to create bridges, roads, railways, fibre optic networks and leisure, and social and educational life spaces…
We provide the connections needed to weave and strengthen the links that make travel, life and interaction better and easier.
NGE in figures
5,000+
new people recruited per year
10,000
employee shareholders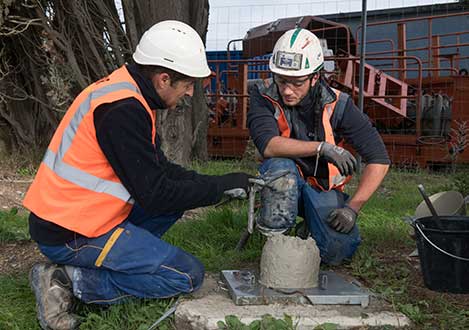 Setting up our own 'Plate Forme' training college has provided us with an invaluable resource for assured self-sufficiency in employee training, and allows us to design bespoke training programmes that precisely meet the needs of trainees and the requirements of the Group.
4 training centres and 2 technical centres
80 training programmes
61% of employees have taken at least one training course
583,179 hours of training (including work-study)