THE PROJECT YOU'RE MOST PROUD OF
The Cuenca tramway in Ecuador. We had less than a year to complete nearly 10 kilometres of track that had been abandoned by the previous contractor.
WHAT NGE HAS GIVEN YOU
NGE has allowed me to develop my career very quickly, first in Cuenca, and now as Operations Director for Mexico. And in less than two years!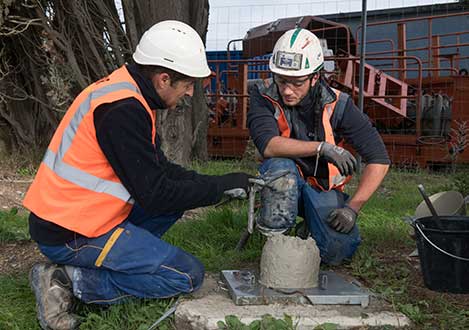 Setting up our own 'Plate Forme' training college has provided us with an invaluable resource for assured self-sufficiency in employee training, and allows us to design bespoke training programmes that precisely meet the needs of trainees and the requirements of the Group.
4 training centres and 2 technical centres
80 training programmes
61% of employees have taken at least one training course
583,179 hours of training (including work-study)