WHAT YOU DO FOR NGE
In the construction industry, you have thousands of opportunities to ask yourself questions that can help you move on and apply innovation, especially when you love the job you do.
WHAT YOU LIKE ABOUT NGE
The values of NGE mirror my own. And I love the multi-expertise aspects of what we do, because it makes us much stronger.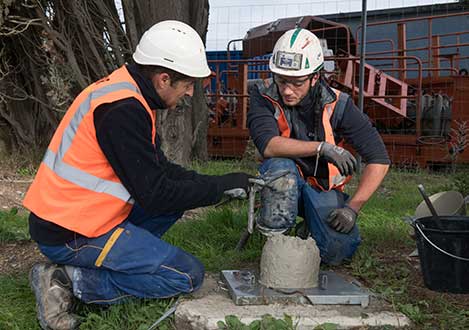 Setting up our own 'Plate Forme' training college has provided us with an invaluable resource for assured self-sufficiency in employee training, and allows us to design bespoke training programmes that precisely meet the needs of trainees and the requirements of the Group.
4 training centres and 2 technical centres
80 training programmes
61% of employees have taken at least one training course
583,179 hours of training (including work-study)