YOUR CAREER PATH IN A FEW WORDS
Today, I provide leadership for 25 people. In 2005, I was a labourer. I had my school leaving qualification, but I wanted to learn the job from the ground up.
WHAT NGE HAS DONE FOR YOU
Most companies chase after graduates. At NGE, what matters are people, values and proactivity. That's quite a rare thing.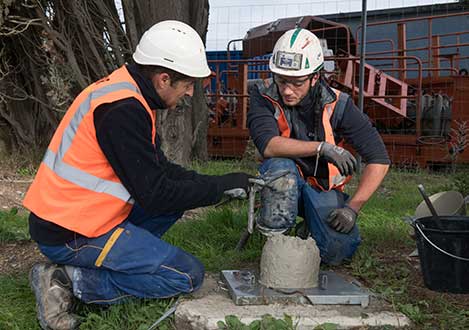 Setting up our own 'Plate Forme' training college has provided us with an invaluable resource for assured self-sufficiency in employee training, and allows us to design bespoke training programmes that precisely meet the needs of trainees and the requirements of the Group.
4 training centres and 2 technical centres
80 training programmes
61% of employees have taken at least one training course
583,179 hours of training (including work-study)