FRAUD ALERT
Information for Suppliers: Beware of attempted fraud!
We are recommending that all suppliers to our NGE entities and subsidiary companies should be doubly vigilant about messages that appear to originate with NGE.
Our terms of purchase and payment are the subject of rigorous and detailed procedures, and these transactions are never made exclusively by e-mail or phone.
Please take time to carefully check the identity of anyone who contacts you claiming to be from NGE Group, and we would particularly encourage you to check the authenticity of e-mail addresses.
If you have even the slightest doubt, never respond positively to this type of approach, but instead contact your usual NGE point of contact, preferably by phone.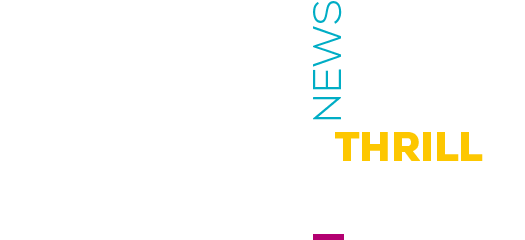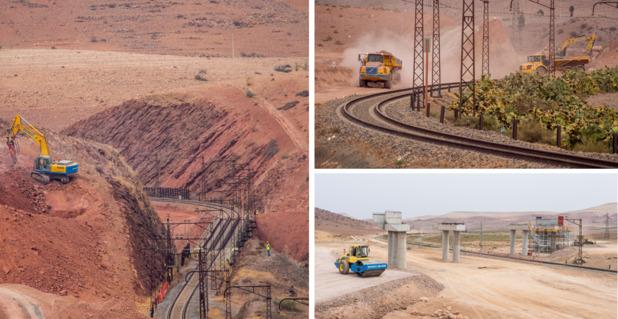 Linkedin
[🇲🇦 : construction of #railway #infrastructure] 🛤️ Our teams participated in the realization of #railway #infrastructures on a #40km line between #Casablanca and #Marrakech for #ONCF. On the program : ✅ widening of the railway platform and local rectifications of the route ✅ construction of a dozen crossings to open up the surrounding villages. A total of #200000m3 of excavation, #600000m3 of fill and #35000m3 of reinforced concrete! #Congratulations to all! 👷👏 #Railway #MOROCCO #ONCF NGE - BTP #GENERALEROUTIERE [🇲🇦 : construcción de #infraestructuras #ferroviarias] 🛤️ Nuestros equipos participaron en la construcción de #infraestructuras #ferroviarias en una línea de #40km entre #Casablanca y #Marrakech para la #ONCF. En el programa: ✅ Ampliación de la plataforma ferroviaria y correcciones de la alineación local ✅ construcción de una docena de cruces para abrir los pueblos de los alrededores. Un total de #200000m3 de excavación, #600000m3 de relleno y #35000m3 de hormigón armado. ¡ #Enhorabuena a todos! 👷👏 #Rail #MOROCCO #ONCF NGE - BTP #GENERALEROUTIERE
22 February 2021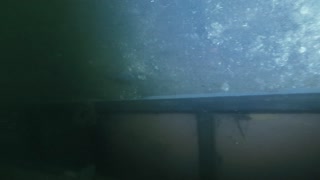 Linkedin
🇸🇳 [MARINE AND LAND WORKS 🐟 🚧] SUCCESSFUL OPERATION FOR THE RECONSTRUCTION OF THE NORTH QUAY OF PIER 2 OF THE PORT OF DAKAR! 💪 In 4 months we managed to rebuild a dock in the freight area. ✅ Removal of the temporary formwork and installation of a new formwork, ✅ Macro-waste debris, ✅ Dredging of materials resulting from the landslide, ✅ Underwater concreting.... Congratulations to our teams and partners! 👷 🇸🇳 [OBRAS MARÍTIMAS Y TERRESTRES 🐟 🚧] ÉXITO DE LA OPERACIÓN DE RECONSTRUCCIÓN DEL MUELLE NORTE DEL PUERTO DE DAKAR 💪 En 4 meses conseguimos reconstruir un muelle en la zona de carga. ✅ Retirada del encofrado provisional e instalación de un nuevo encofrado, ✅ Macrorrestos, ✅ Dragado de los materiales del derrumbe, ✅ Hormigonado subacuático.... ¡Enhorabuena a nuestros equipos y socios! 👷 #DakarTerminal #TravauxMaritimes #TravauxTerrestres #Sénégal #Reconstruction #Expertise #TTSM #DELTAIRRIGATION #ARTES #INGEROPAFRIQUE NGE - BTP NGE CONTRACTING
15 February 2021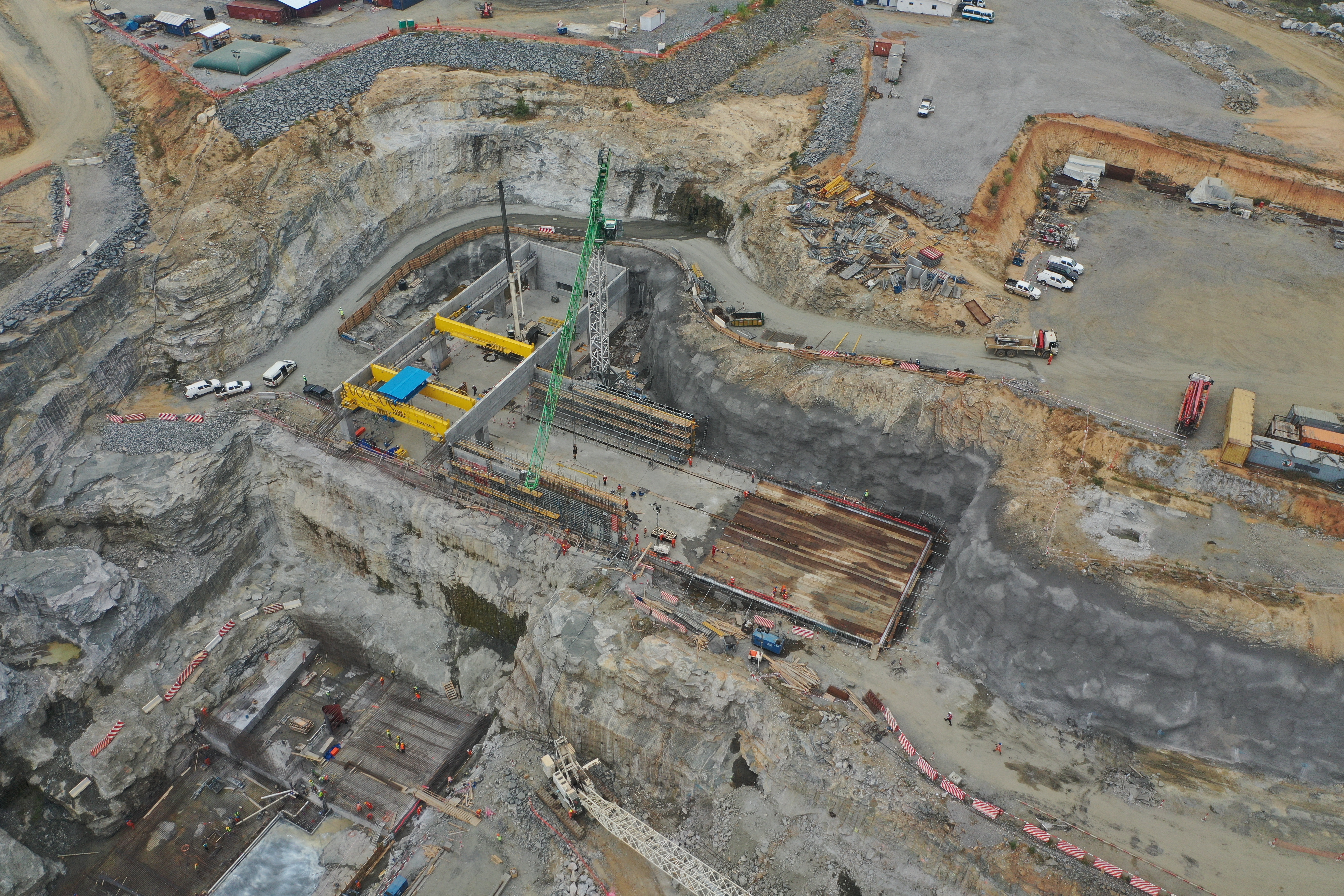 Installation pads almost complete!
Our teams working on the Nachtigal HydroPower development in Cameroon are progressing at pace
02 February 2021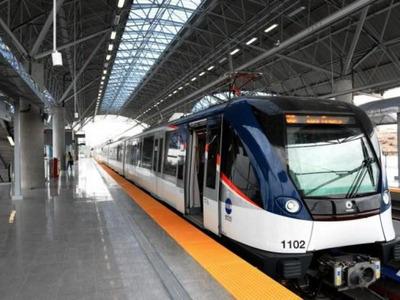 Linkedin
🇵🇦 Confiance renouvelée et nouveau contrat pour la #maintenance de la L1 du #métro Nous sommes heureux d'avoir remporté à nouveau le contrat de 3 ans pour la maintenance préventive et corrective de la ligne 1 du métro de #Panama. Nous assurons la maintenance de cette ligne depuis 2014 et ce nouveau contrat témoigne de la #confiance renouvelée de la part de notre client et de l'excellent travail de nos équipes. Bravo à tous ! 👏 TSO, travaux ferroviaires #TCP #CIM NGE - BTP 🇵🇦 Continued trust and a new maintenance contract for the metro L1 Proud to have won the 3-year contract for the #maintenance of Line 1 of the #Panamametro. We have been maintaining this line since 2014 and this new contract is a great proof of our client continued #trust and the amazing work our teammates have achieved. Congratulations to all! 👏 🇵🇦 Confianza renovada con el nuevo contrato de #mantenimiento de la L1 del #metro. Nos alegramos de haber ganado otra vez la licitación durante 3 años para el mantenimiento preventivo y correctivo de la línea 1 del metro de #Panamá. Nos encargamos del mantenimiento de esta línea desde 2014 y esta nueva adjudicación demuestra la #confianza renovada por parte del cliente y el excelente trabajo de nuestros equipos. ¡Enhorabuena a todos! 👏
01 February 2021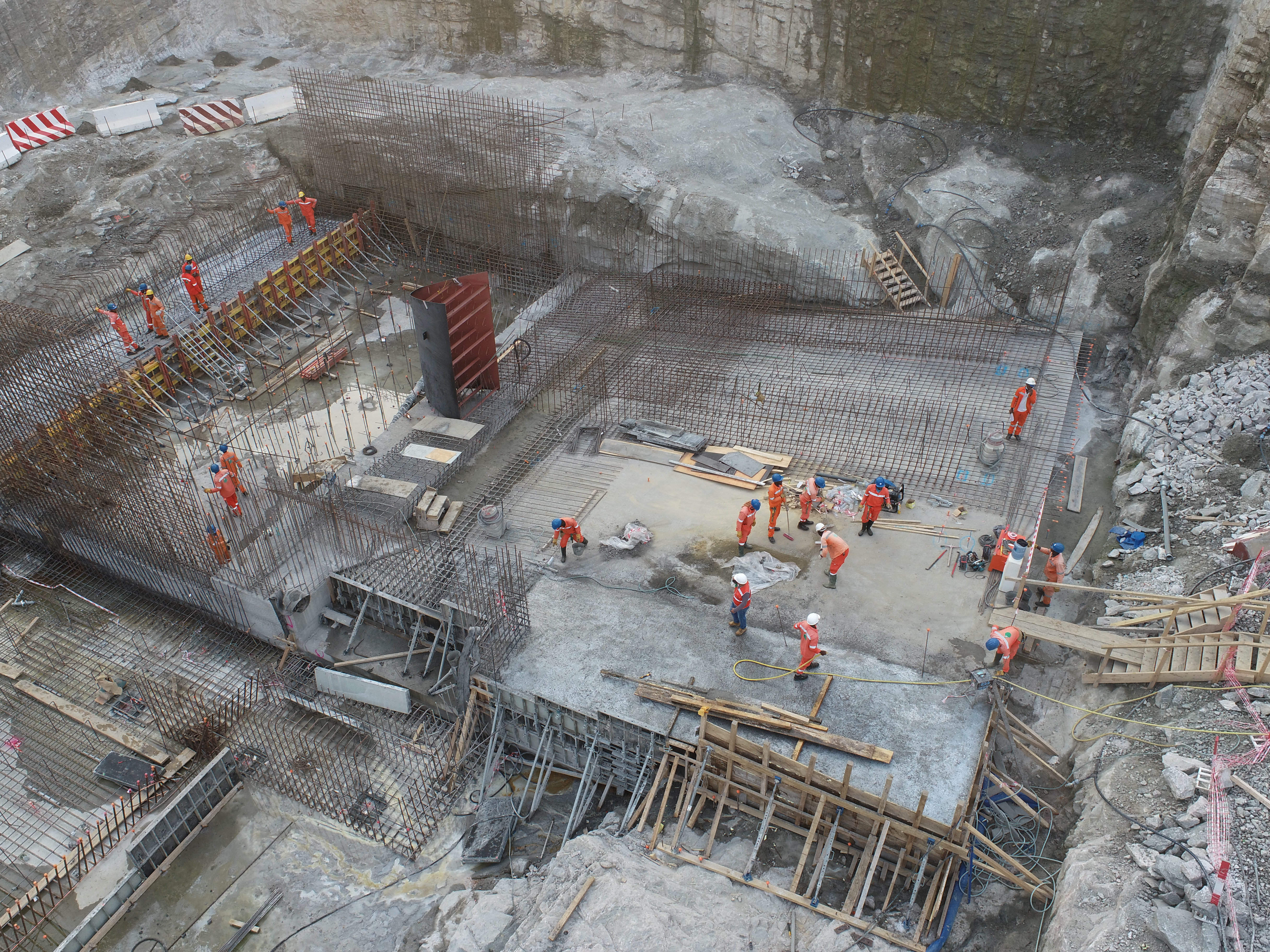 The first pier nose!
The first pier nose of the Nachtigal Hydropower development in Cameroon is in place!
29 January 2021
Passionate

about people
We believe in the strength of the team. We look to the future with confidence and optimism. Every day, we hire men and women with real commitment to join an amazing human adventure: the New Generations of Entrepreneurs.
Join us
Simply

Solid
16 countries
more than 100 locations
60 subsidiaries
10 000 projects per year