More than a commitment, we see CSR as a model for growth
We are fully committed to combining field experience with functional expertise to improve the social, environmental and economic impact of our activities.
This approach is consistent with our determination to continue the process of living together as a team, build a sustainable long-term preventive health and safety culture, provide everyone with the resources they need to develop their careers, protect the environment more effectively, and be more vigilant in terms of our own business ethics and the commitments of our suppliers. The fact that we have been members of the United Nations Global Compact since February 2016 underlines this commitment.
Because we understand that the long-term future of our Group is conditional on achieving responsible growth that takes full account of all our stakeholders, we have structured and harmonised our actions around 4 cornerstones.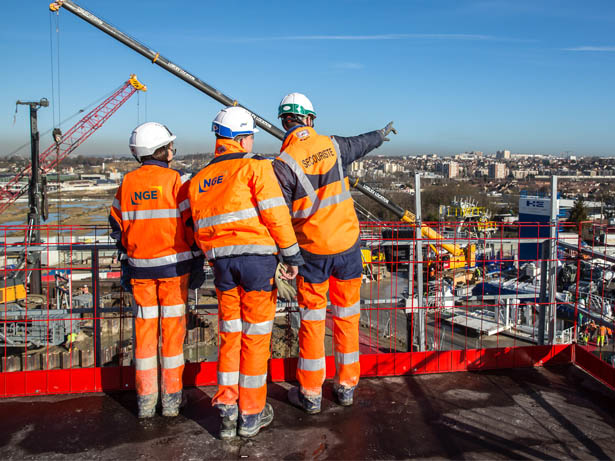 The 4 cornerstones of CSR
Asserting our societal commitments through our strategy
Putting people first
Working to deliver the ecological transition
Developing our regional roots sustainably
>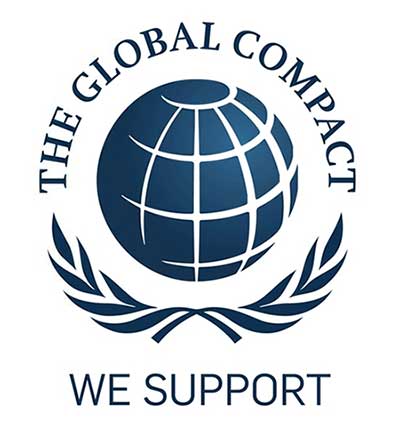 Business ethics
Our adherence to the principles of the Global Compact means that our ethical commitments embrace the principle of combating corruption (Principle 10: "Businesses should work against corruption in all its forms, including extortion and bribery").
We have strengthened our business ethics policy following introduction of the French 'Sapin 2' anticorruption legislation. By building on the eight fundamental pillars of this new legal duty of care and ensuring compliance with the legislation, NGE has implemented a series of measures, including:
Risk mapping is the central core of our policy, and is regularly revised to reflect legal and regulatory changes, as well as worldwide developments affecting our business sectors
Our Code of Ethics was first published in 2017, and is distributed to all our employees and external partners. This single document sets out and defines all the all the attitudes we expect of our employees in their professional lives
An in-house whistleblowing system gives everyone in the Group the opportunity to report any suspicions of criminal behaviour to the Business Ethics representative.
A training system designed to keep all Group employees informed and up to date with our culture of business ethics.
>
Responsible purchasing
We ask all our suppliers to provide us with information about their business practices, and encourage them to sign up to our Responsible Purchasing Commitments. Those who agree to sign are regularly asked to update us on the initiatives they implement and their outcomes in terms of societal commitment. We also conduct audits of selected strategic suppliers; audits that include societal criteria.
671 suppliers were assessed on the basis of criteria that included CSR
677 suppliers had signed our Responsible Purchasing Commitments
>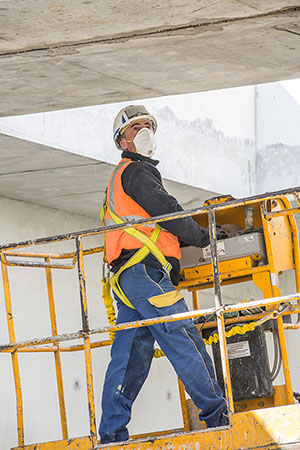 Health & Safety
In our areas of specialist expertise, safety is always the priority. We work on a daily basis to protect the physical and mental wellbeing of everyone in all our entities.
We have implemented a voluntary occupational policy to prevent and reduce the incidence of occupational accidents and illnesses. Every manager has personal responsibility for ensuring that safety is a constant focus for attention, and works actively with his or her team towards achieving the ultimate goal of zero accidents.
We have also set up a health unit with an occupational psychologist and an ergonomist to prevent risks related to the work we do.
2021 target: an occupational accident frequency rate below 10
>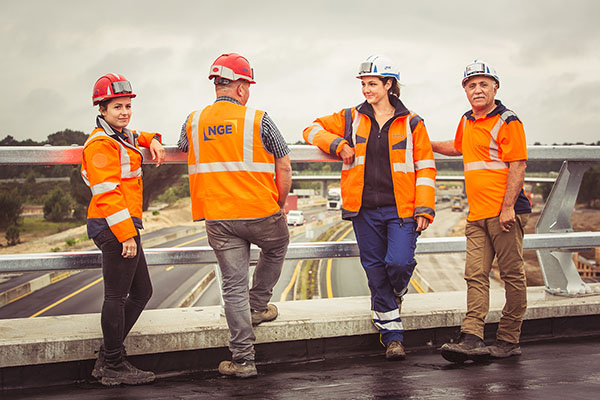 Gender diversity
Since 2017, a gender diversity working group has been bringing forward and implementing practical initiatives designed to raise awareness of gender stereotyping and ensure equal treatment at the recruitment, induction and promotion stages. NGE is a partner of the non-profit organisation Elles Bougent. The Group is also the first construction and civil engineering company to join the Cercle Inter'elles organisation founded to help companies progress on the issues around gender diversity.

2022 target: to double the number of women in production and worksite supervisory roles
Gender equality index: 85 out of 100 in 2021
Calculation of the index :
pay gap 35/40
individual increase gap 20/20
promotion gap 15/15
percentage of employees receiving a raise after returning from maternity leave 15/15
number of employees of the under-represented gender in the 10 highest earners 0/10
>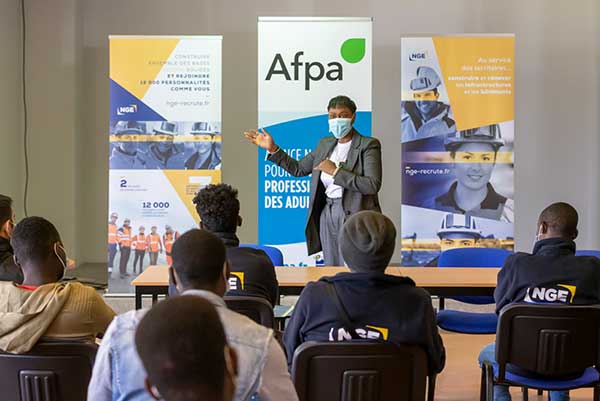 Employee diversity
We believe that the richness of a company also relies on the diversity of its people, their careers and life experiences and the conviction that we can always learn more from each other and are stronger together.
With the help of the AFPA network of vocational training centres for adult learners as part of the experimental French national vocational and French language training programme for refugees known as HOPE, NGE will induct, train and hire 24 refugees under permanent contracts of employment with Group entities.
The Group is also the first construction and civil engineering company to be awarded the 45+ label by the Sud 94 employment catchment area committee in the Val-de-Marne region of France. This label recognises and rewards our work on maximising the employability of seniors with sought-after skills and the ability to pass on their expertise to younger people.
From this perspective, NGE is the preferred construction company for trainees in the 50 to 99 trainees/work-study students per year category. This reflects the fact that every year we welcome many trainees under work/study and vocational training contracts as part of our deep-rooted culture of passing on skills and expertise to young jobseekers via a proactive community of tutors.
Around 35% of employees in France were aged over 45
300 tutors
561 work/study contracts (apprenticeship and vocational training)
>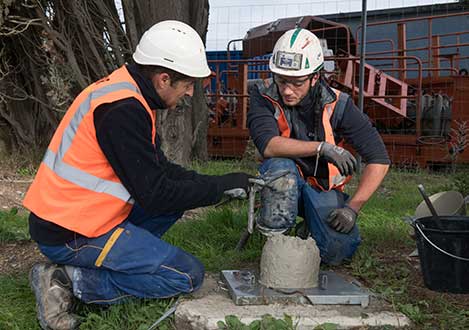 Training and employability
Enabling all employees to develop their careers, regardless of the job they do and the skills they already have, is a fundamental right. So we have put in place a talent identification procedure for site operators, staff, technicians and supervisors. Our Job and Competency Planning action plan for all employees should also help us in this respect.
Our in-house PLATE FORME training centre – the first construction and civil engineering company training facility in France to receive Apprenticeship Training Centre certification – provides another excellent way for all employees to develop, acquire long-term expertise and access new levels of responsibility.
more than 430,000 hours of training were delivered
4,270 interns welcomed in 2020
>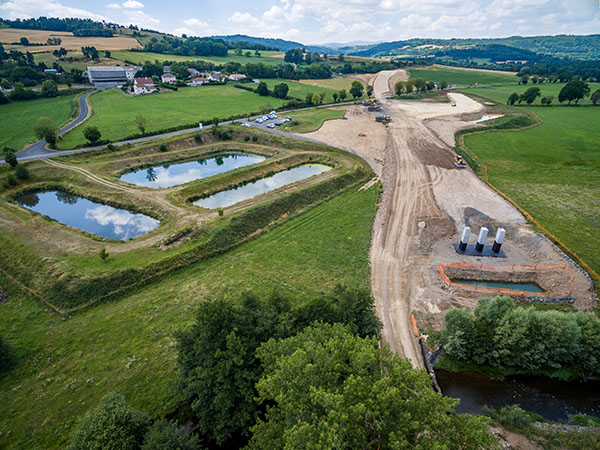 Environment
Environmental performance is now integral to all entity roadmaps. So in addition to Group-wide initiatives, each incorporates an environmental initiative tailored to its local circumstances and economy.
The Group has implemented its 2019-2021 Environment Plan structured around 5 key priorities:
To own an increasingly fuel-efficient and clean machinery fleet
To recover and recycle materials
To focus R&D on the environment and biodiversity
To protect natural resources
To provide all employees with eco-responsibility training
43% of the Innovation budget is devoted to the environment
8 Regions out of 13 have materials recovery and recycling centres
>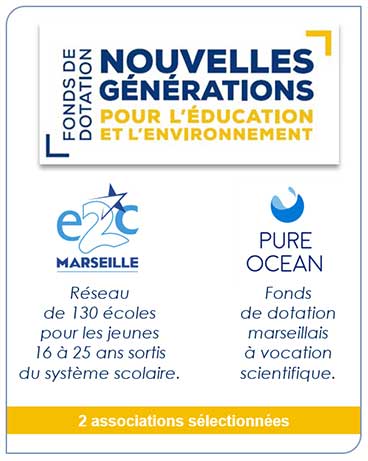 The New Generations endowment fund
The foundation of the New Generations for Education and the Environment endowment fund in 2020 reflects our desire to add another dimension to our CSR commitments by supporting projects of public interest and benefit.
In this way, the Group wants to support non-profit projects that combat social exclusion, prevent school dropout and encourage integration into the world of work, as well as initiatives that help to limit global warming and protect biodiversity and natural resources.
The choice of which non-profit organisations receive this support is made on the basis of employee votes cast as part of this participative initiative.
>