WHAT NGE HAS DONE FOR YOU
Not only has NGE introduced me to a new profession, but it has also trained me and helped me to develop my career. The company has put its faith in me.
THE PROJECT YOU'RE MOST PROUD OF
Pulling cables so that all homes can be connected to the fibre optic cable network is really rewarding work. I'm making my own personal contribution to closing the digital divide, and that's something I'm proud of.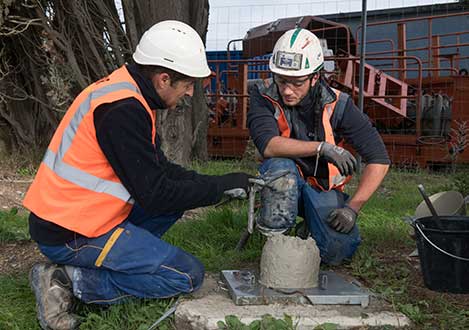 Setting up our own 'Plate Forme' training college has provided us with an invaluable resource for assured self-sufficiency in employee training, and allows us to design bespoke training programmes that precisely meet the needs of trainees and the requirements of the Group.
4 training centres and 2 technical centres
80 training programmes
61% of employees have taken at least one training course
583,179 hours of training (including work-study)