HOW DID YOUR STORY WITH NGE BEGIN?
When I graduated, I wanted to do an internship to learn more about what a construction engineer actually does. I was a bit afraid I'd get bored with a sequence of very similar projects. So I joined NGE as an intern, and a few months later, I was hired on a permanent contract!
WHY DID I CHOOSE NGE?
For its human values, but especially the importance that the Group places on women.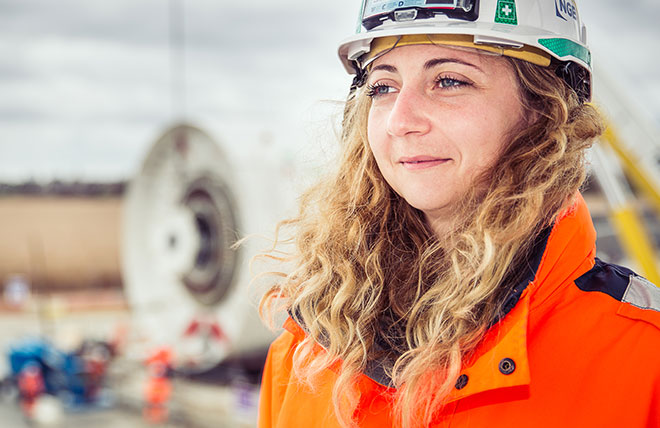 WHAT NGE HAS DONE FOR ME?
Here, there's no hesitation in entrusting young people with ambitious projects that offer opportunities and let them take on real responsibilities very quickly.
WHAT HAVE I DONE FOR NGE?
Every time NGE has put its trust me, I've always wanted to prove myself to be up to the challenge, move forward and excel myself to ensure a successful project outcome.
>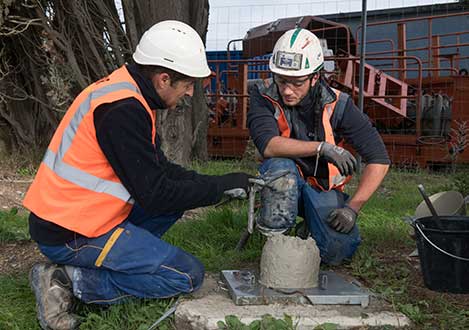 Setting up our own 'Plate Forme' training college has provided us with an invaluable resource for assured self-sufficiency in employee training, and allows us to design bespoke training programmes that precisely meet the needs of trainees and the requirements of the Group.
4 training centres and 2 technical centres
80 training programmes
61% of employees have taken at least one training course
583,179 hours of training (including work-study)