WHAT YOU'VE GIVEN TO NGE
I love mixing old cultures with new. I really enjoy bringing people together. That's how the magic happens on every worksite; I put people on the right track.
WHAT NGE HAS GIVEN YOU
Rail engineering has become my passion thanks to NGE. Because the rail industry isn't something you can learn at college. Everything I've learned I owe to NGE.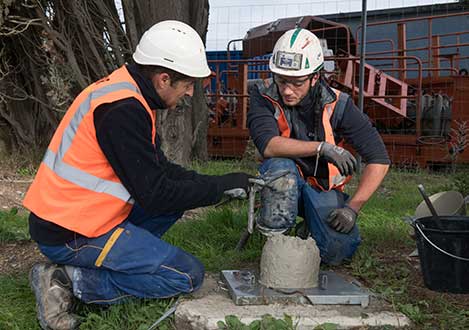 Setting up our own 'Plate Forme' training college has provided us with an invaluable resource for assured self-sufficiency in employee training, and allows us to design bespoke training programmes that precisely meet the needs of trainees and the requirements of the Group.
4 training centres and 2 technical centres
80 training programmes
61% of employees have taken at least one training course
583,179 hours of training (including work-study)