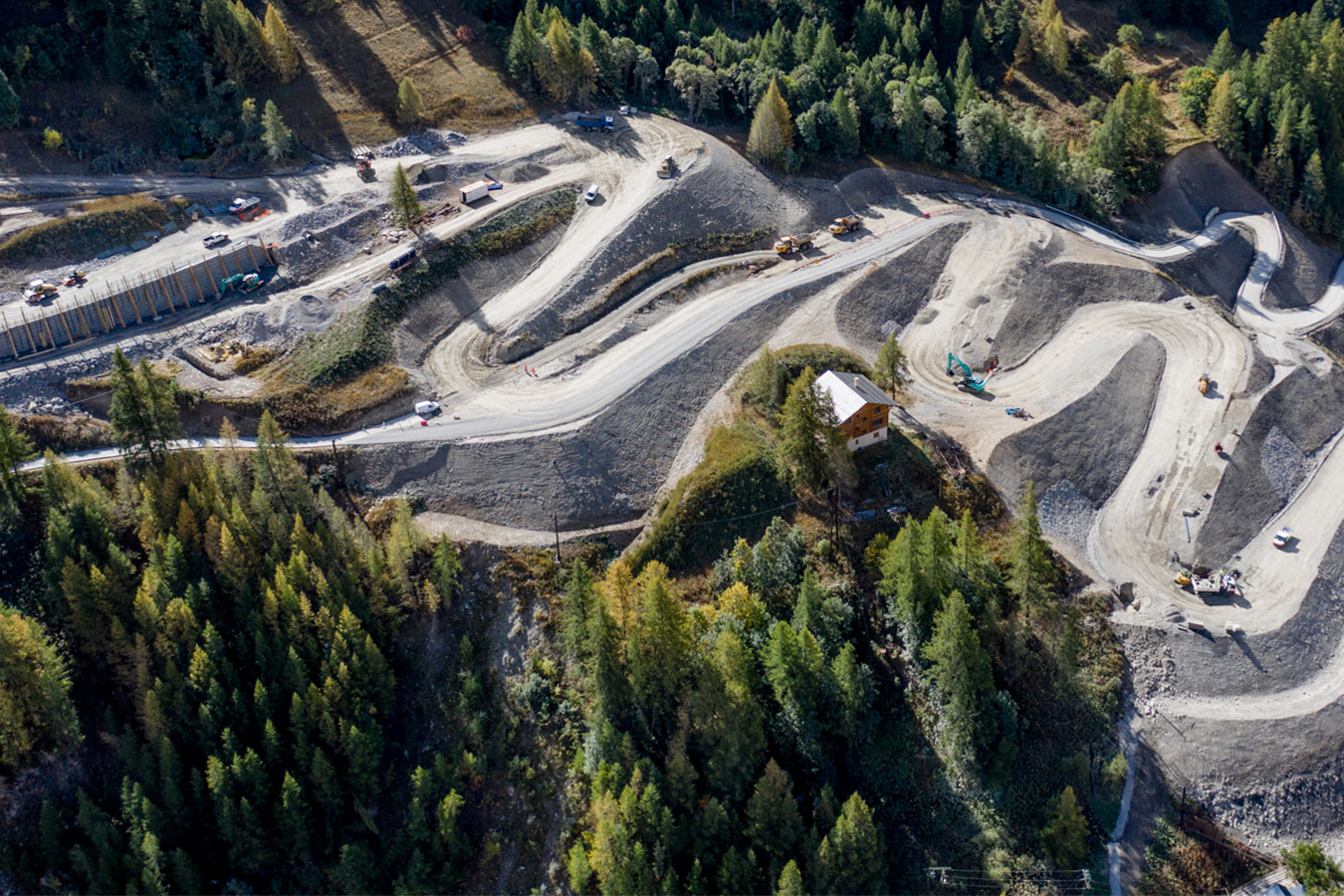 The Pas de l'Ours diversion: retention works carried out under special conditions
Location

Aiguilles – France
Type

New road construction
Filiales
The Hautes-Alpes Department awarded our consortium the contract to build the diversion of the RD947 departmental road that runs through the Pas de l'Ours valley on the left bank of the River Guil to Aiguilles. This project was made necessary by a large-scale mass landslide in April 2018, which made the existing road unusable, depriving the local community of the only access route to the valley floor.
Our consortium is responsible for carrying out the soil nailing needed to create the retaining walls required for the new road layout. These operations pose a very real challenge for local traffic (although an emergency route remains available) in mountainous conditions at 1,500 metres altitude. The creation of a temporary road using reinforced concrete and retaining walls to stabilise the slope will allow residents to access the valley once again.
The
key figures


of the project

450

people now able to gain access

15,000 m3

of technical backfill

120+ operators

working on site

8,100 m2

of soil nailed walling

2.5 km

of road to be constructed
ChalleNGE: Working at 1,500 metres altitude. Surrounded by mountains, this worksite is subject to severe time and weather constraints, which impose very short lead times and interruption to work during the winter months. It also creates local traffic issues as a result of the need to maintain availability of the emergency route that provides the only access to the valley floor.
Listen to the podcast!
NGE Site Supervisor François Caillet talks about this atypical project where the teams 'work at nature's pace'.
The
main stages


of the project
The Pas de l'Ours landslide
This event deprived local residents of the only access route to the valley floor. This major landslide in the Queyras Regional Nature Park was the result of natural geological factors, was 600 metres wide and covered an area of 18 hectares. That's the equivalent of approximately 25 football pitches.
Opening of a temporary road
Levelling and earthworks on the Lacets Ouest d'Aiguilles section to meet the needs of traffic flow and separate construction vehicles from the permanent route of the public road.
Soil nailed walling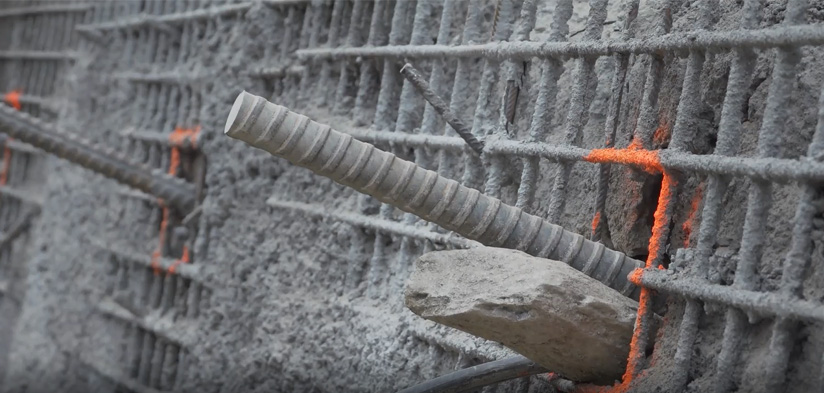 A total of 70 km of nails, each around 20 metres long, were inserted into the 10 retaining walls to stabilise and secure the slope.
Earthworks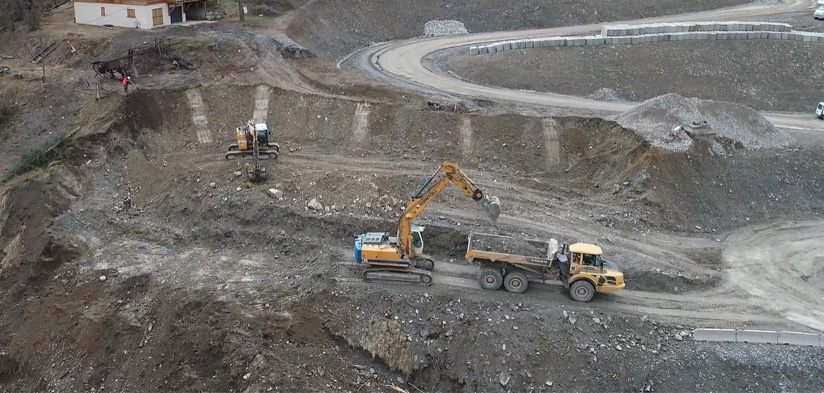 Earthworks and preparatory roadworks to prepare the ground by digging deep and moving large quantities of earth and/or rock to level the ground in preparation for construction of the new permanent road.
The profile of the new permanent road is visible
Completion of work for NGE and its subsidiaries. The reinforcement works and the 28-metre-high soil nailed and shotcreted walls are complete. The Urban Infrastructures & Earthworks part of the contract, which included building an access road and levelling the ground to allow the new permanent road to be built, is also complete.