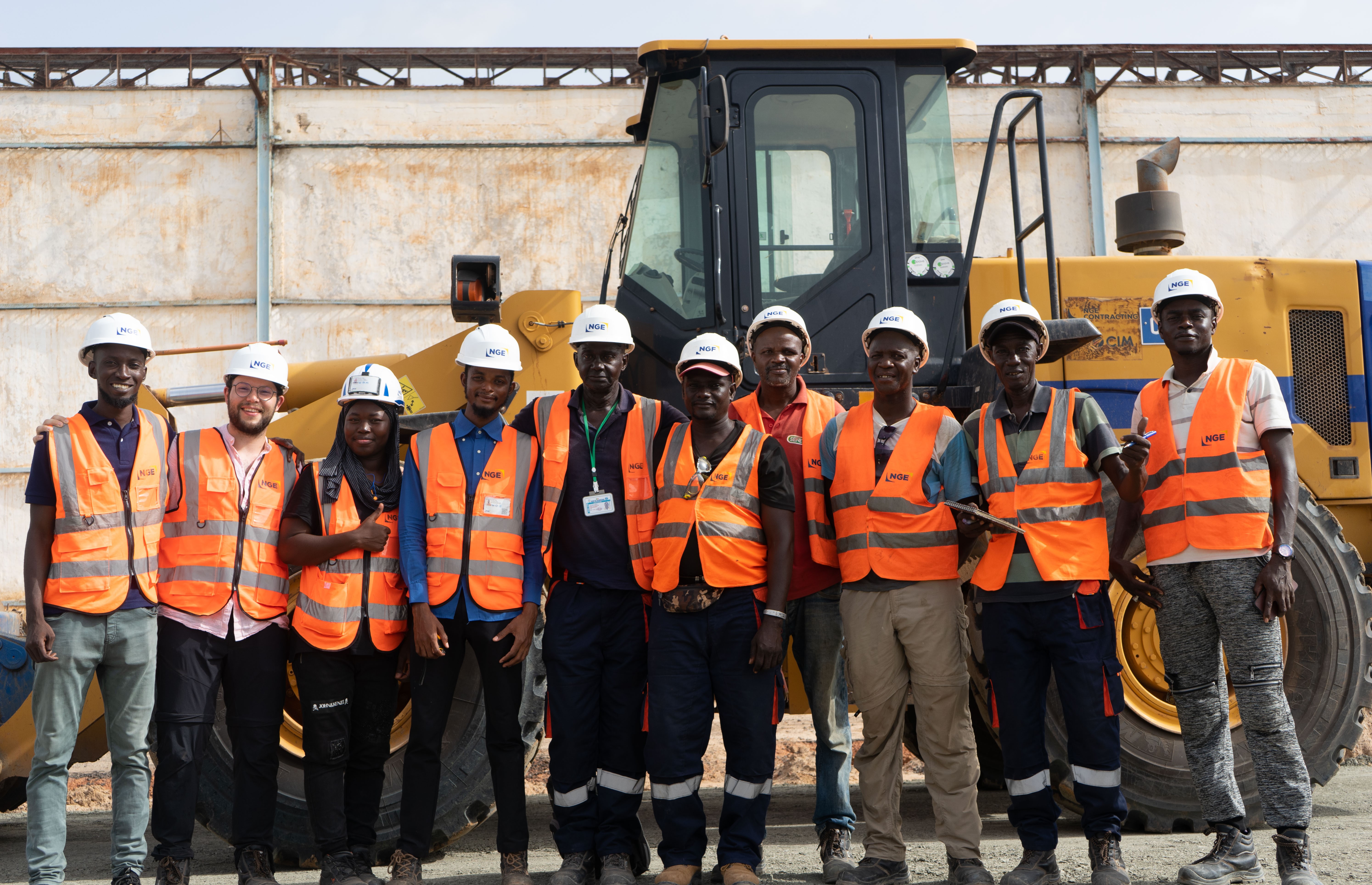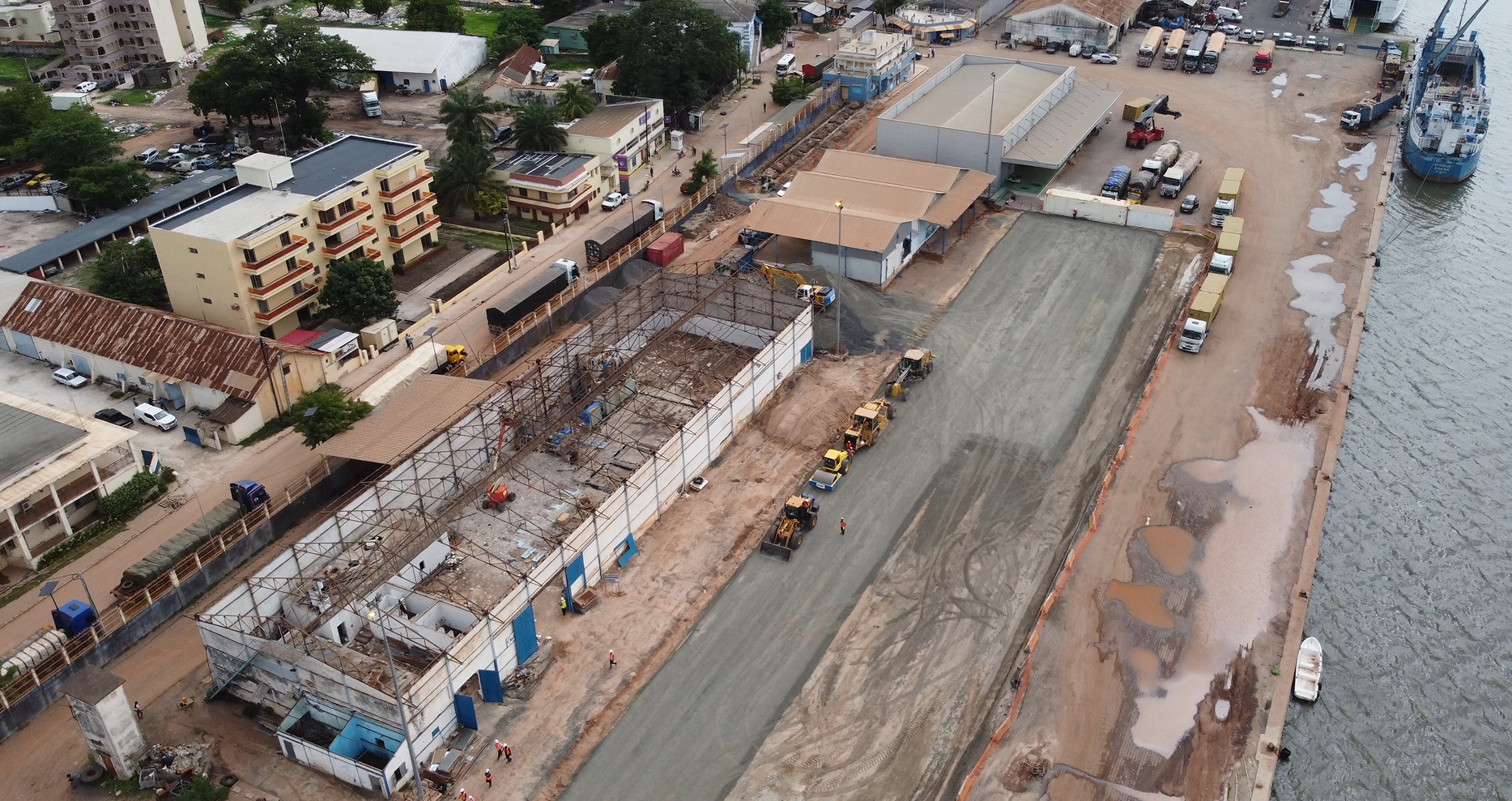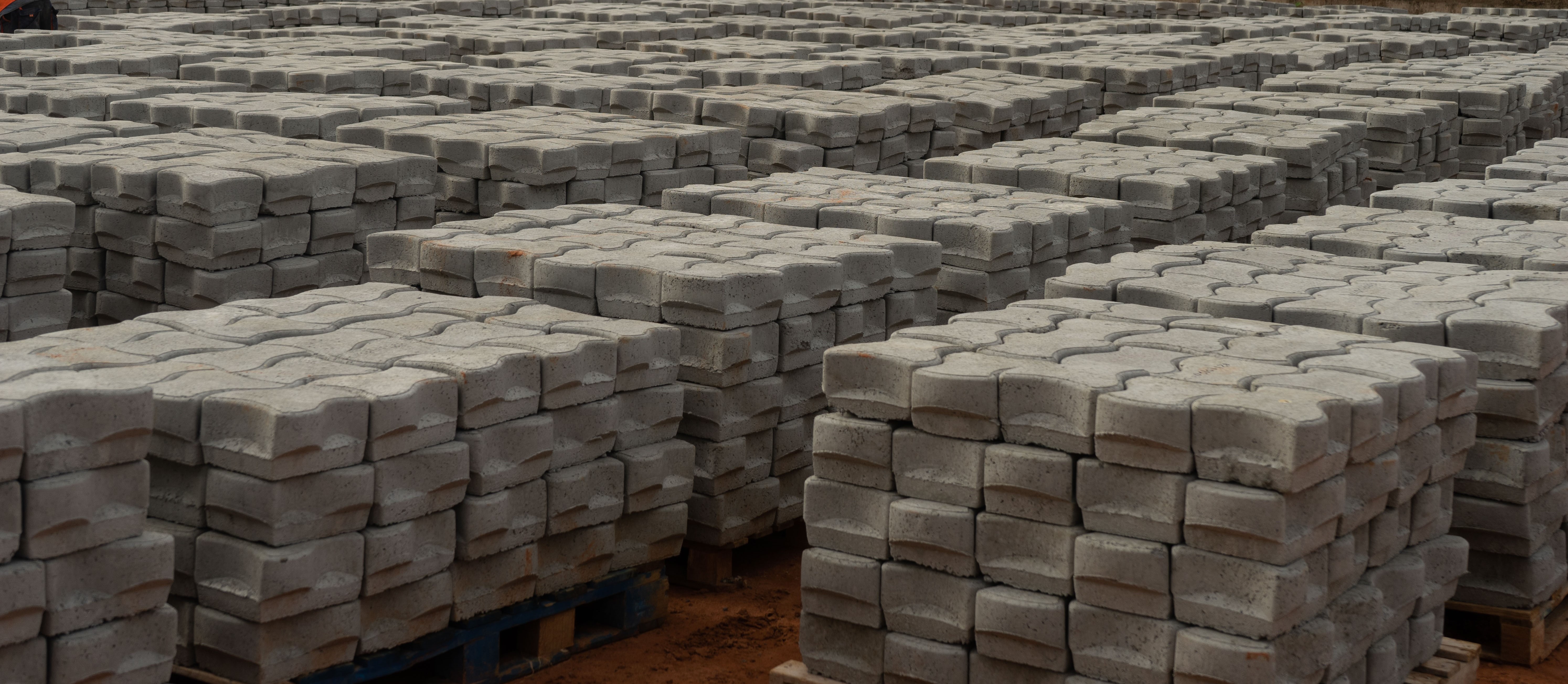 Senegal: Ziguinchor port rehabilitation project in Casamance
NGE in Senegal has been awarded the contract for the rehabilitation of the commercial port of Ziguinchor in the region of Casamance. The contract includes the demolition of an existing warehouse, the manufacture of Trief paving stones and the construction of a platform in the first zone of the port. Within the framework of the […]
Location

SENEGAL - Zinguinchor
Type

Port rehabilitation project
Subsidiary
NGE in Senegal has been awarded the contract for the rehabilitation of the commercial port of Ziguinchor in the region of Casamance. The contract includes the demolition of an existing warehouse, the manufacture of Trief paving stones and the construction of a platform in the first zone of the port.
Within the framework of the ORIO Programme of the Kingdom of the Netherlands, the government of the Republic of Senegal has obtained funds through the National Agency for Maritime Affairs (ANAM) to finance this project.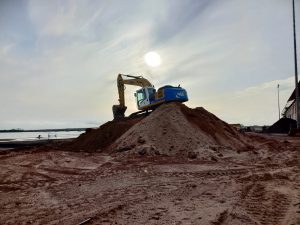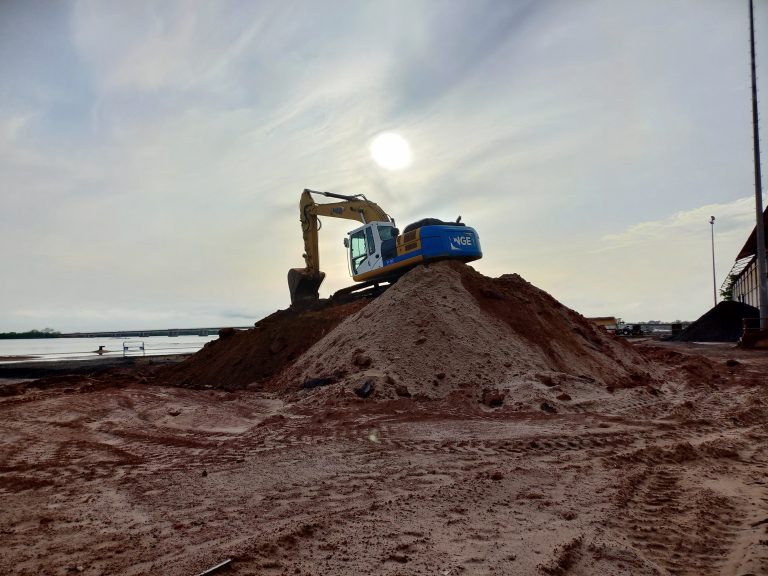 The scope of work entrusted to NGE includes:
Various demolition works such as the existing warehouse, the fence and the removal of 10,000 m² of existing paving
Earthworks of 10,340 m3 and levelling of the port's embankment with the use of a C8/10 type cement gravel for a quantity of 9,680 m3
Manufacturing and laying of Trief paving stones over an area of 2.5 hectares
Rehabilitation/replacement of the oil terminal's berthing equipment and supply and installation of quay elements: a bollard and 21 marine fenders
Rehabilitation work on the harbour master's office, police station and police station buildings
The work is being carried out without stopping port operations. Some twenty NGE employees are being mobilised in the field for this project.
This project will thus make it possible to meet the needs for exporting agricultural products by container (particularly cashew nuts and mangoes) and to anticipate the development of the Agropole Sud.