News
#Passionateabout people - 02 March 2020
THE FIRST SURVEY TO MEASURE THE AFFINITY MILLENNIALS HAVE WITH THE CONSTRUCTION INDUSTRY AND THEIR PERCEPTION OF 11 LEADING COMPANIES
The French construction and civil engineering company NGE and research consultants BVA have conducted the first annual affinity survey for 20 to 35 year olds to build an annual overview of their expectations and the image they have of the construction industry. The aim of the survey is to gather quantitative benchmark data for the construction industry from the Millennials age group, which this year represents 50% of the working population in France, and is therefore a natural priority target for recruitment.
ACCORDING TO THE NGE-BVA SURVEY, MORE THAN TWO-THIRDS (69%) OF FRENCH PEOPLE AGED 20 TO 35 HAVE A POSITIVE OPINION OF THE CONSTRUCTION INDUSTRY
These data benefit NGE in three ways:
by regularly measuring the aspirations of this key generation
by enriching the NGE corporate culture of respect, trust and solidarity
by helping to maintain a sustained pace of recruitment to support the strong growth of the Group: NGE aims to recruit 10,000 new employees in France between now and 2024.
This survey compares NGE with 10 other leaders in its industry. And the results show NGE to be the company with the closest match to all those image attributes that align with the societal issues Millennials are most concerned about: workplace quality of life, a sense of community, diversity and environmental issues.
20-35 YEAR OLDS CHOOSE NGE FOR THOSE CRITERIA THAT GUIDE THEIR CAREER CHOICES
56% SAY THAT NGE IS THE SIZE OF COMPANY THEY WOULD LIKE TO WORK IN
TOP 11 AVERAGE: 42%
55% THINK THAT NGE VALUES GROUP WORKING
TOP 11 AVERAGE: 47%
52% SAY THAT NGE CARES ABOUT WORKPLACE QUALITY OF LIFE
TOP 11 AVERAGE: 37%
51% BELIEVE THAT NGE IS MAKING A POSITIVE CONTRIBUTION TO CHANGING THE IMAGE OF THE CONSTRUCTION INDUSTRY
TOP 11 AVERAGE: 46%
50% BELIEVE THAT NGE ADDRESSES ENVIRONMENTAL AND SOCIETAL ISSUES
TOP 11 AVERAGE: 38%
* BVA survey conducted between 8 and 11 January 2020 among a representative sample of 806 young people with a positive image of the construction industry, taken from a sample of 1,113 young people aged between 20 and 35.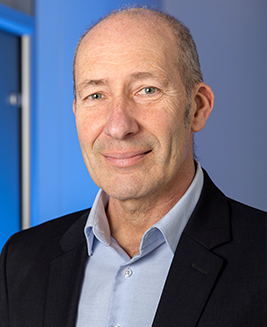 "In just 2 years, our workforce has grown by more than 30%. Having recruited 2,253 people in 2019, we expect the same trend to continue in 2020. Better still, we intend to recruit 10,000 more people in France alone between now and 2024. To achieve that level, we must succeed in the fundamental cultural challenge of bringing jobseekers into the workplace. We are achieving that by working in partnership with the Departments of France, local employment agencies, the Pôle Emploi national employment agency and all local employment stakeholders.
We also have a major asset in our CFA apprenticeship training centre and other training centres (3 in France and 1 in Morocco), which have provided NGE with 15 years' experience in delivering the vocational training needed to build long-term careers in fast-growing areas of expertise."
BRUNO PAVIE,
HRD OF NGE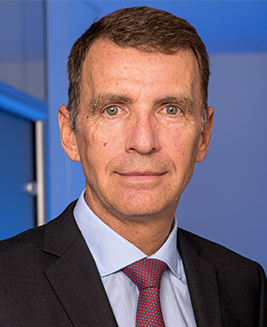 "The study results show that NGE values are consistent with the expectations of the rising generation. But we have to do more! NGE ranks ahead of the industry majors on most of the societal selection criteria discussed. This perception is the result of an internal policy focused on people.
Millennials are now fully integrated into the world of work, so it's up to us as executives and managers to adapt, and not the other way round. This age group places a great deal of importance on commitment and proximity, and believes that employers must have a positive impact on society by behaving responsibly, especially in terms of environmental issues. The survey also found that more than two-thirds (69%) of young people aged between 20 and 35 have a positive view of the construction industry. That fact makes me optimistic for the future of our business sectors, all of which need new talent."
ANTOINE METZGER,
CHAIRMAN OF NGE