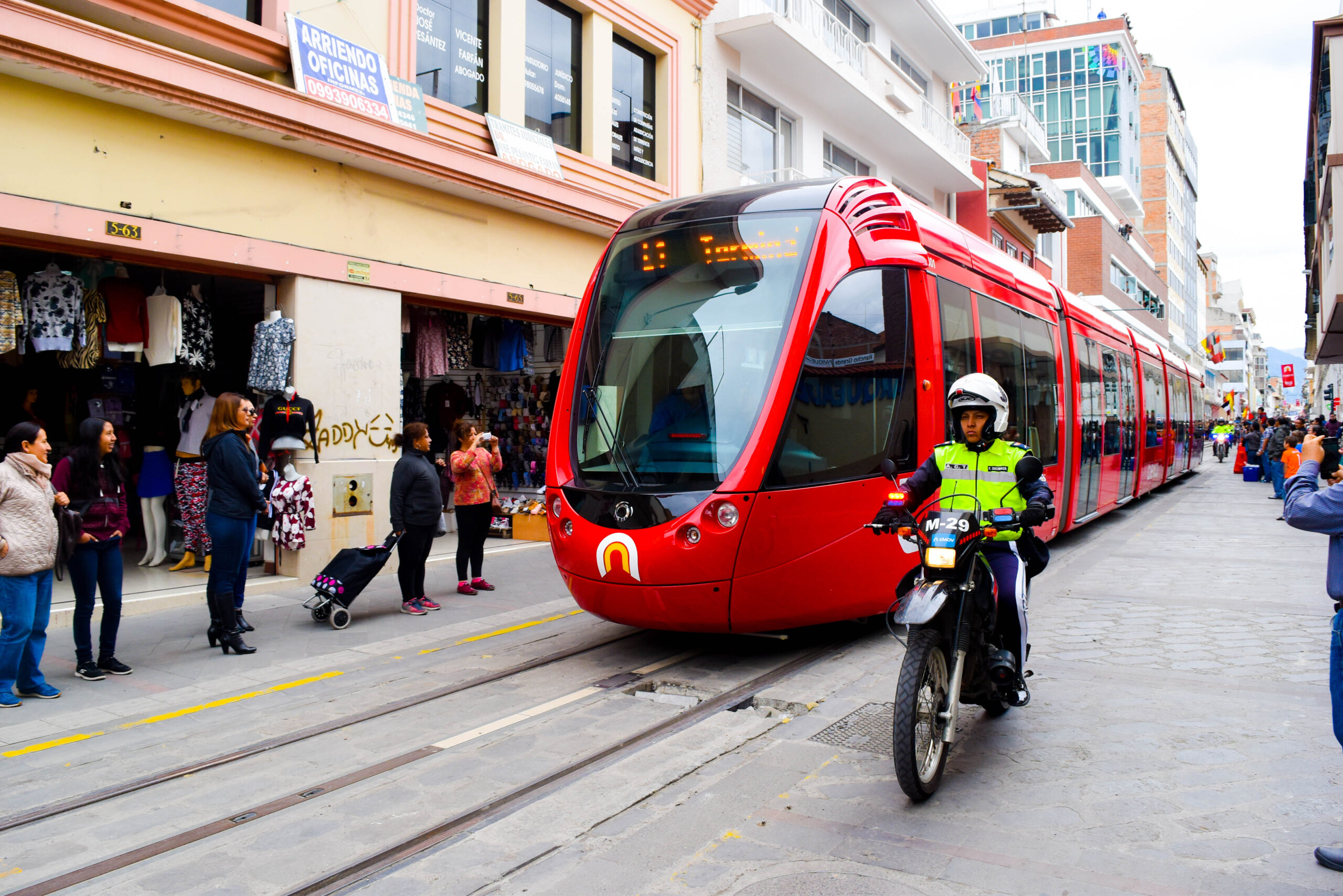 Tramway of Cuenca
Location

Cuenca - Ecuador
Type

Track laying
Subsidiary
First tramway line of the city « Santa Ana de los Cuatros Ríos de Cuenca » in Ecuador and signing the return of Tramway in South America.
TSO was in charge of all the track installation. Its regional presence since 2007 allowed to train local human ressources and deliver an infrastructure with a high-quality standard.
Major constraint: UNESCO World Heritage city.
The
key figures


of the project

120 000

passengers per day