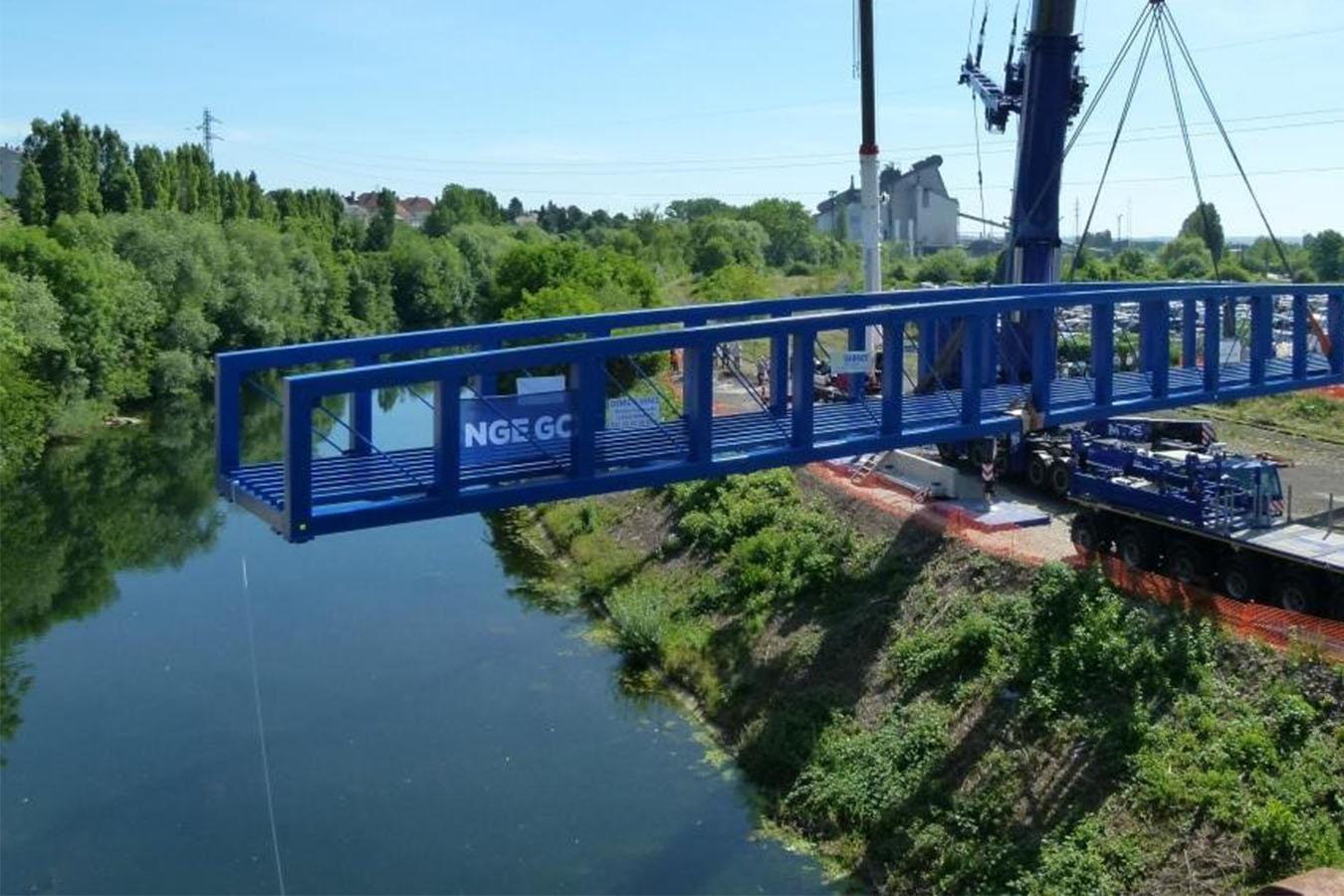 The 'Fil Bleu de l'Orne' greenway in the Moselle region of France
The Fil bleu des Berges de l'Orne cycle path in the Rives de Moselle joint communities authority area has been created to encourage everyone to discover the region's landscapes using a low-impact form of travel. The track connects Rombas to Moineville over a distance of 23 km.
It was created using a prototype slipform paver designed and developed by the plant and machinery department to meet the specific needs of this project.
The
key figures


of the project

10,000 m2

of concrete cycle path

700 m2

of installed concrete formwork

1,600 m3

of poured concrete
5 July 2017: flagship operation to ensure the continuity of the 'Fil bleu' by installing a 50-tonne footbridge across the River Orne!