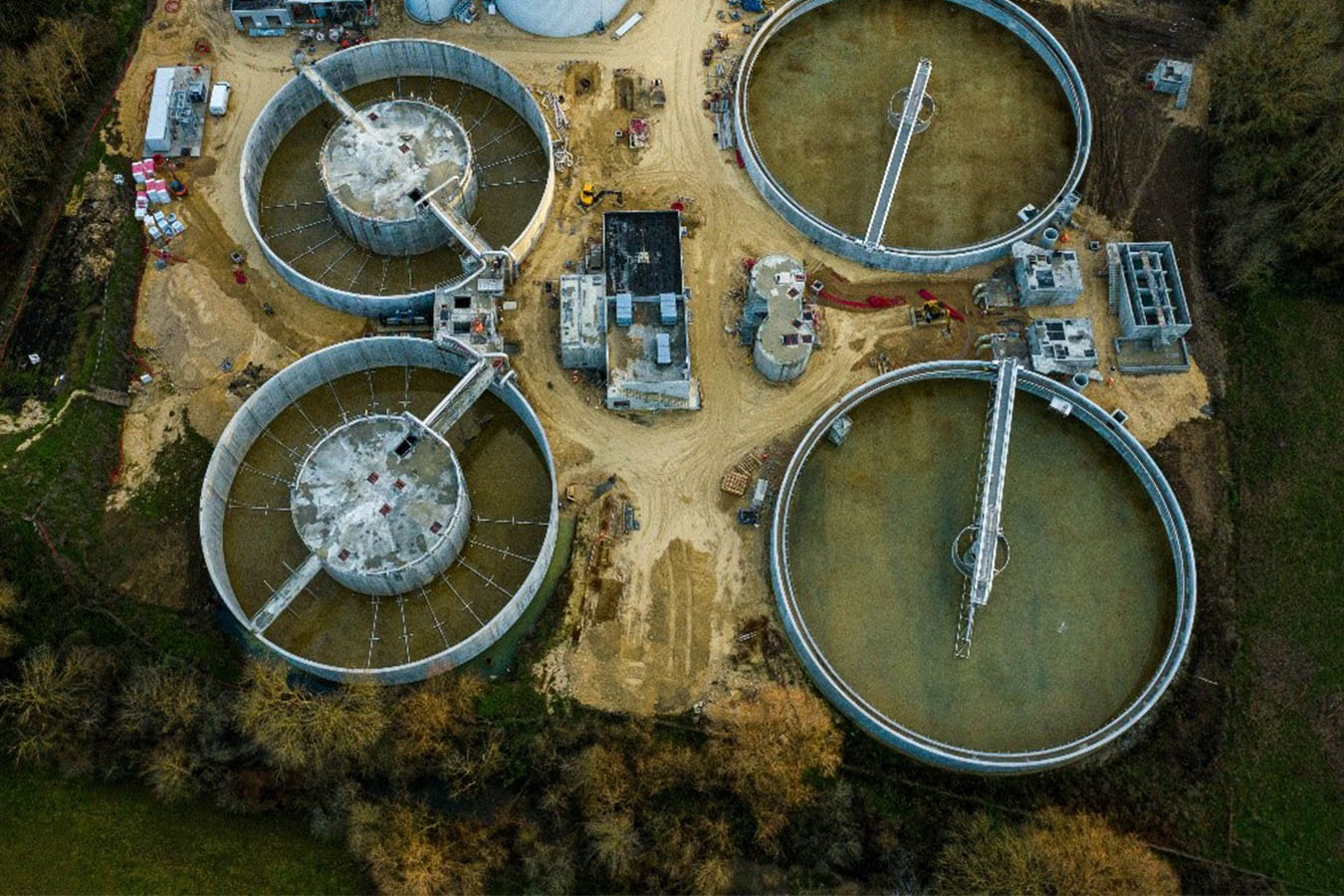 Construction of the BOURGES wastewater treatment plant
Work to install the first on-site crane marked the start of civil engineering work on this project.
A total of 3 tower cranes were needed to carry out all the civil engineering work required. Work on site began with night-time operations to lay around 550 m3 of concrete.
Once the earthworks were completed, the structure was backfilled as civil engineering work progressed and water penetration tests were carried out.
The underground pipeline networks were then laid using pipe diameters of up to 1 metre (GRP).
The NGE construction teams then handed over to the SUEZ plant operation teams to fit out the buildings.
The
key figures


of the project

80 people

at the peak of on-site activity