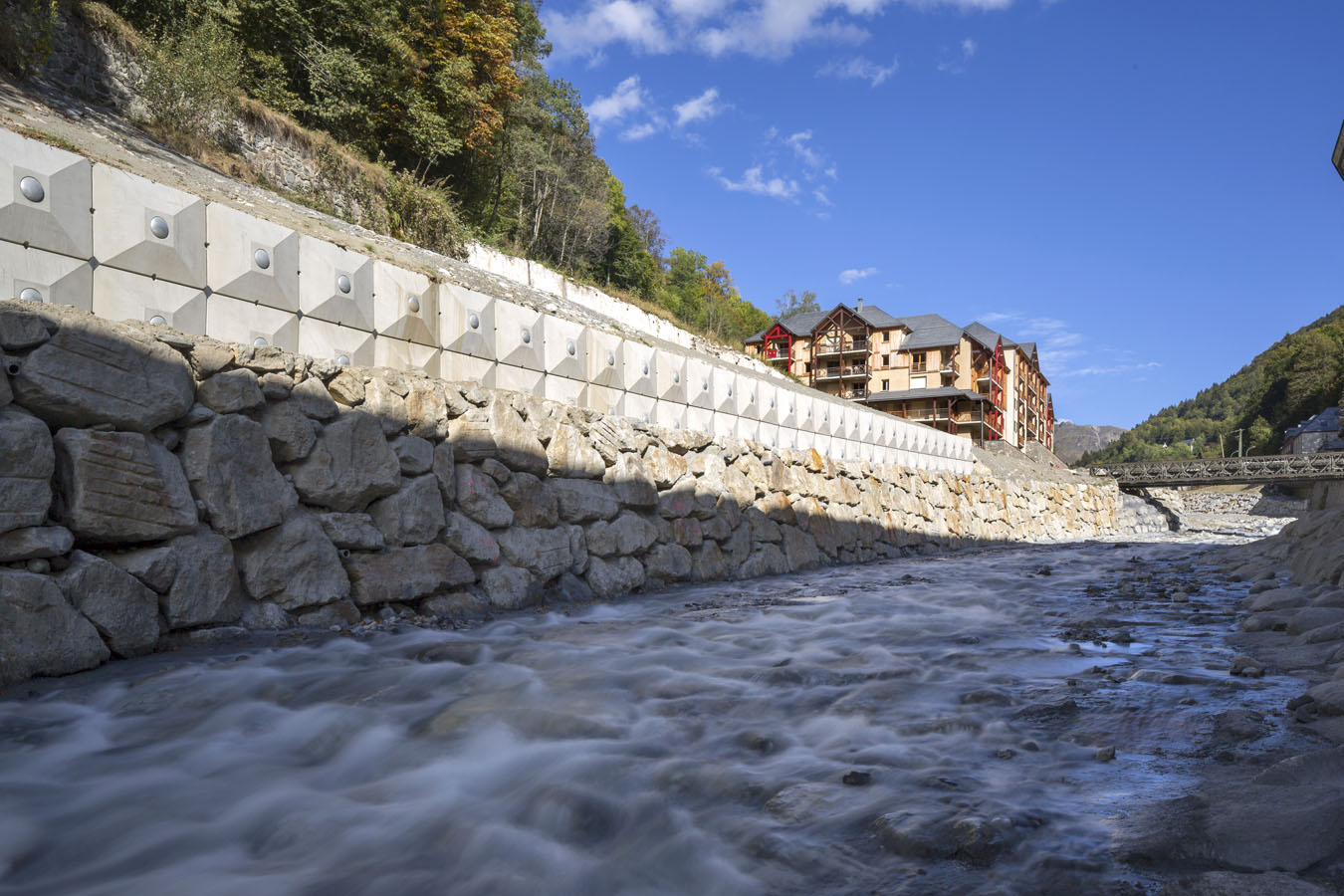 Bastan riverbank strengthening works
Location

Barèges – France
Type

Structural upgrading
Subsidiary
Following a period of exceptional flooding, NGE stepped in to secure the banks of the River Bastan at Barèges in the Hautes-Pyrénées region of France with earthworks and the wall construction. These are very special walls created by combining traditional soil nailed walls with AD/OC® (Self-Draining/Carbon Optimised) walls created using prefabricated concrete slabs instead of the traditional shotcrete.
The
key figures


of the project

50 000

tonnes of rockfill
ChalleNGE : A project more than eagerly awaited by local residents to make the surrounding towns safer.
Listen to the podcast !
Egis Eau Branch Manager David Billaudeau explains the nature of the work on NGE LA RADIO.