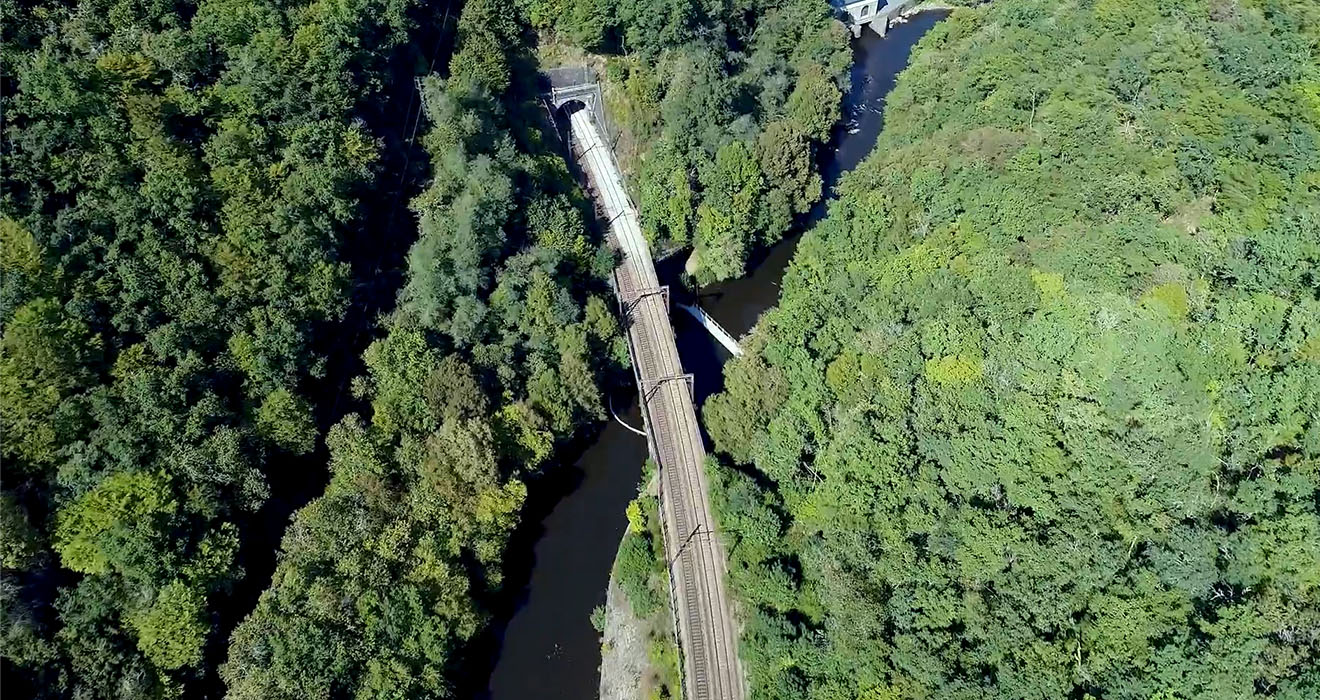 The Pouch Viaduct
Location

Corrèze – France
Type

Foundations
Subsidiary
Between August and October 2020, NGE worked on behalf of SNCF Réseau to strengthen the bridge abutment foundations and install rockfill around one of the piers, which had been eroded by very high river water flow rates and required urgent remedial action.
The ultimate aim of the project was to avoid any further erosion of the bridge pier and strengthen the abutment foundation using 4 m2 of concrete.
650 big bags – 650 tonnes of rockfill weighing the equivalent of 108 African elephants – were delivered by helicopter, along with the concrete hoppers. A walking excavator, a floating bridge to access the structure and specialist divers trained in underwater construction work were all essential for the successful completion of this project.
The
key figures


of the project
Because the project worksite is in a NATURA 2000 designated area, strict precautions were imposed:
compliance with a strict specification
adapting working and intervention methods
The helicopters used to deliver materials to the bridge worksite had to cope with complex wind conditions that made access very challenging in an area surrounded by dense forest with real access problems.