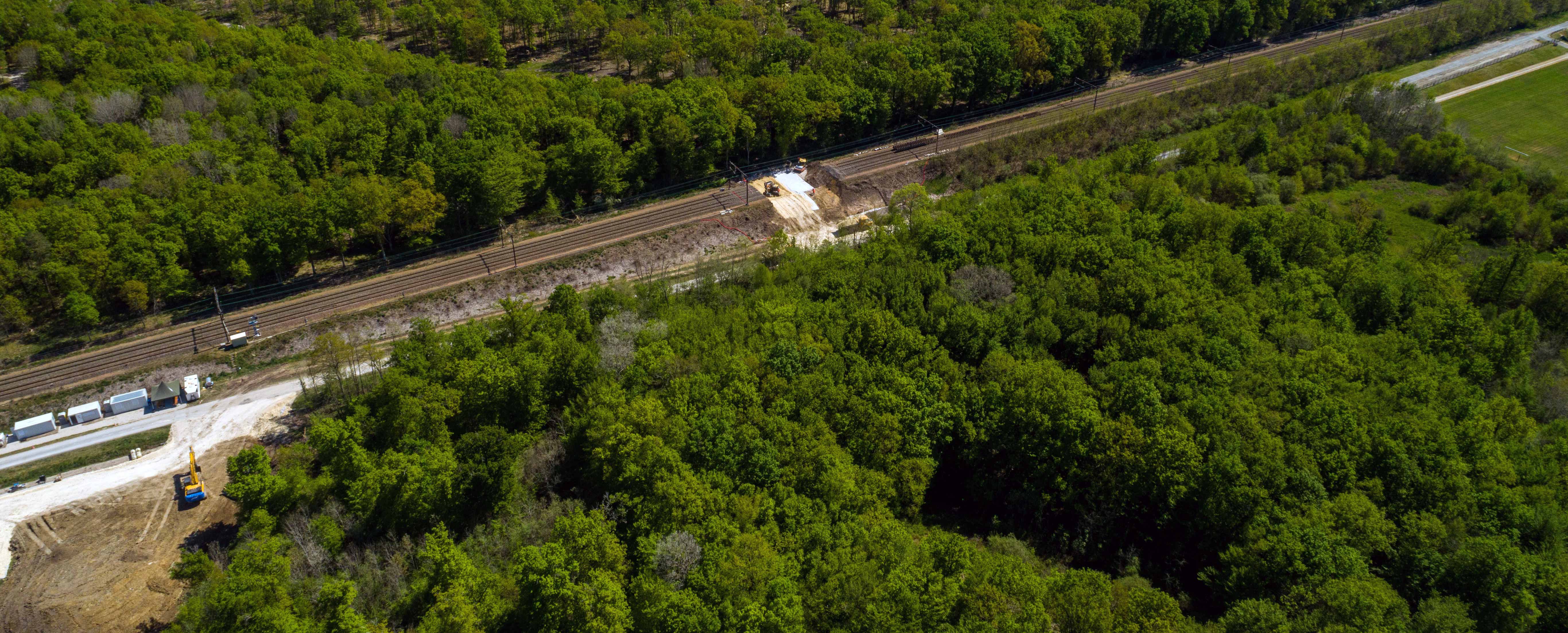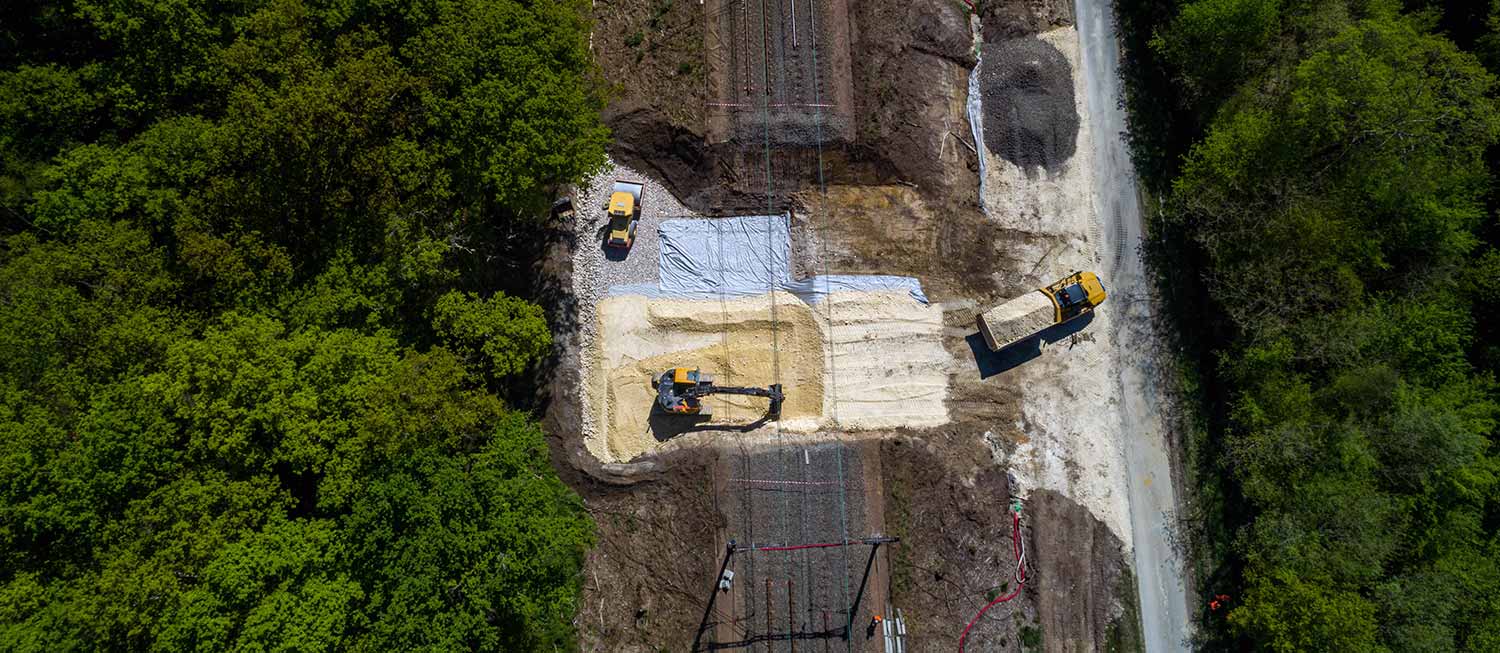 Reopening of the SNCF POLT line
This project worksite is located at the point between Vierzon and Orléans where an embankment collapsed onto the SNCF Paris Orléans Limoges Toulouse (POLT) line. Teams from the Centre Val-de-Loire Region deconstructed the embankment before reconstructing it using around 5000 m³ of substructure strengthening materials.
Carried out on behalf of SNCF Réseau, this earthmoving project was initially planned as a high-impact operation scheduled to begin on 18 March 2020. But the worksite was shut down the previous day following the Covid-19 lockdown announcement. So the project was very quickly restructured and changed. The first priority was to identify and implement special health procedures that would enable the teams to work in complete safety. The project schedule, task sequence, working conditions and equipment requirements were all reviewed. Every change and every provision implemented was then validated by every level of management and the customer, with the result that NGE teams were able to return to work on Tuesday 14 April.
Work on site was completed in the record time of just 5 days, rather than the 6 originally scheduled, allowing the line to reopen to rail traffic on 26 April.
In the same way as the Sèvres embankment and the RN116 worksite, this project had been identified by the government as "an emergency project required to reopen essential infrastructures".
The
key figures


of the project

5 days of work

rather than the 6 initially scheduled

5,000 m3

of spoil and backfill