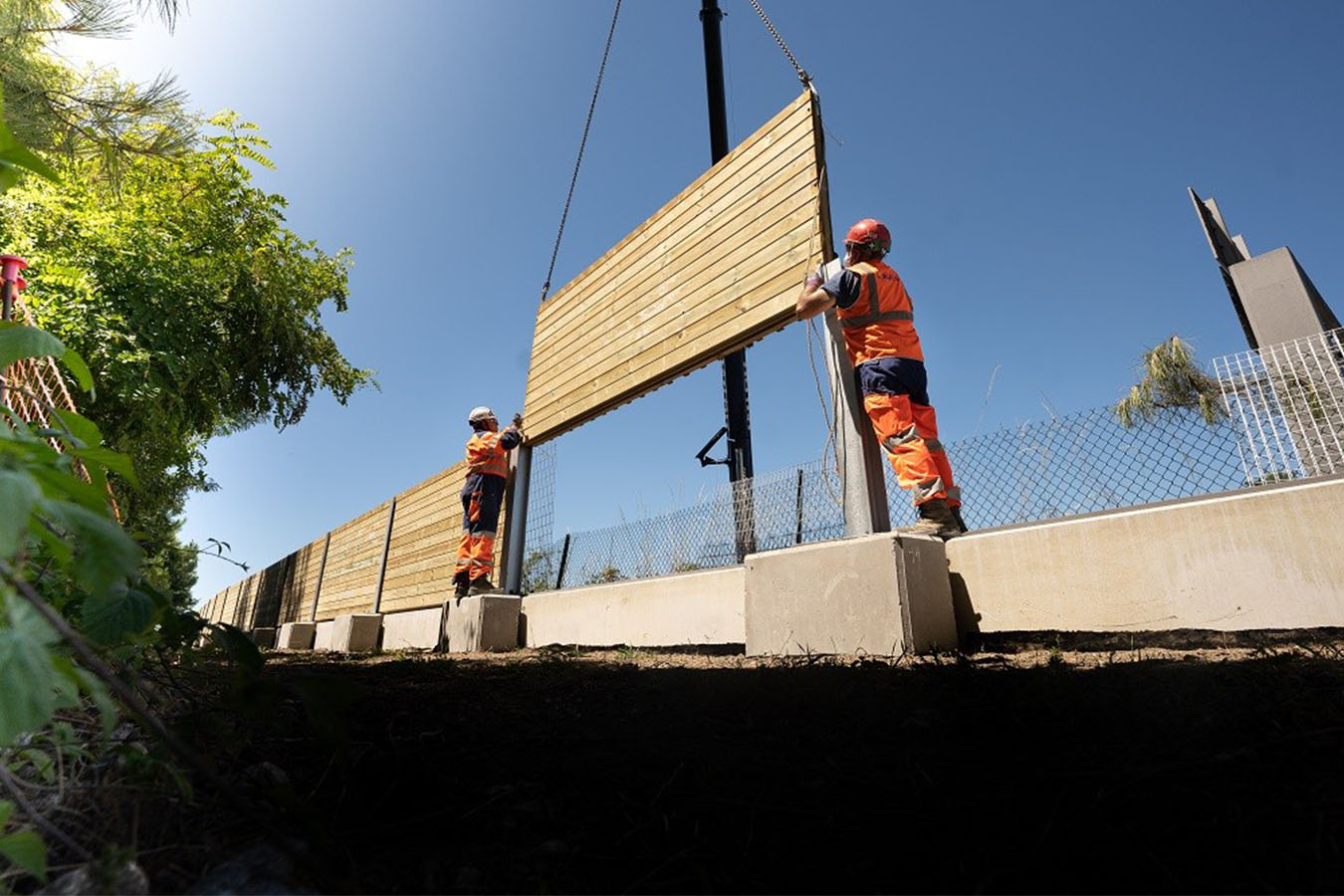 Installation of acoustic screens on the Bordeaux ring road
Location

Bordeaux - France
Type

Acoustic screens
Filiales
The project to widen the A630 Bordeaux ring road to 6 lanes between junctions 4 and 15 required the installation of a series of acoustic/noise reduction screens alongside a 21 km section of this urban motorway.
The purpose of the widening scheme is to improve access to the west of the city, at the same time as reducing its environmental impact through a series of measures, including installation of acoustic screens to reduce traffic noise. The screens themselves are made by inserting sound-absorbent timber into galvanised metal profiles and protecting the finished barrier with anti-graffiti mesh on one or both sides.
The teams of AGILIS and NGE GC have built almost all of these screens in recent years. The driven steel piles were provided by NGE FONDATIONS.
The
key figures


of the project

35 %

of this section of motorway protected