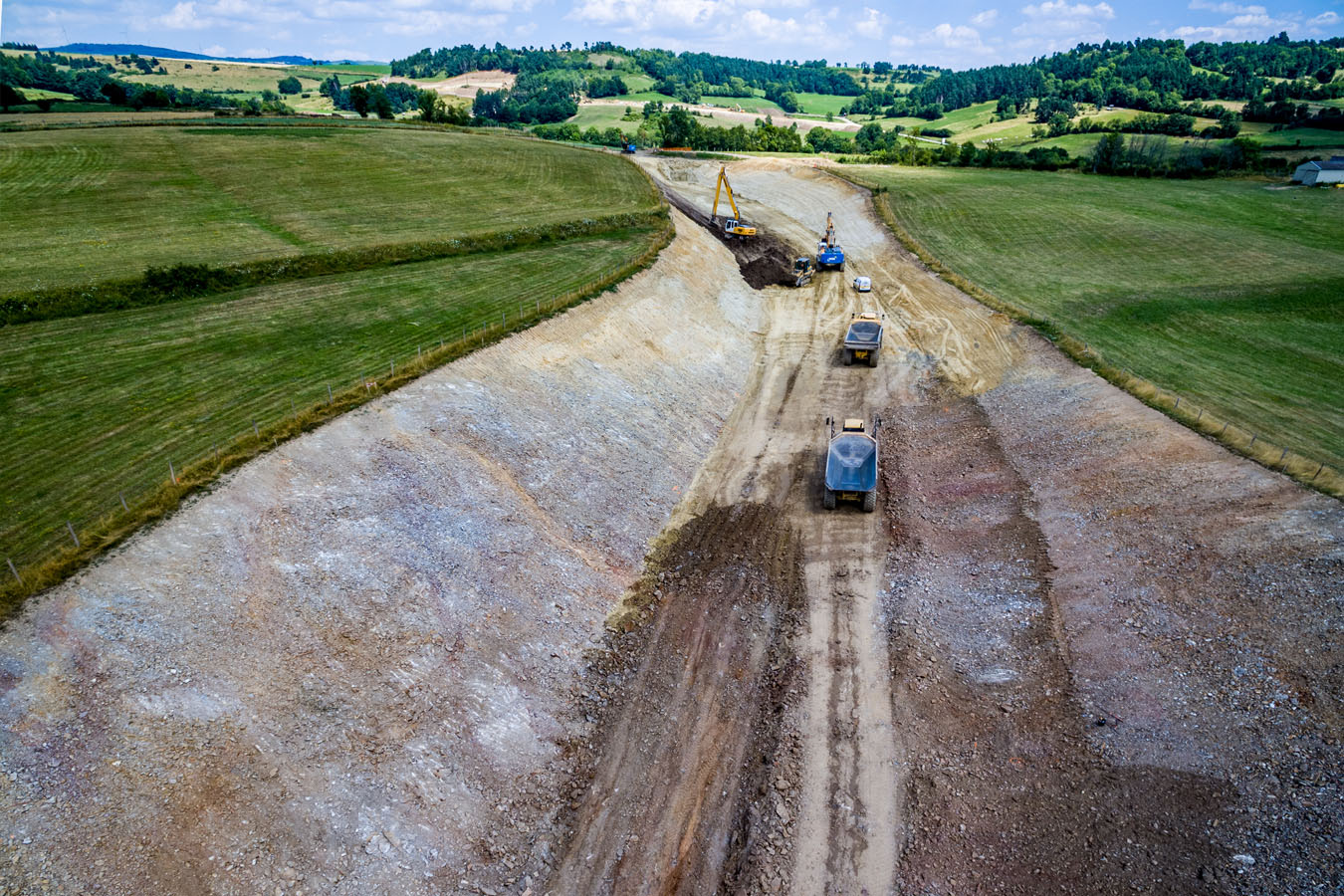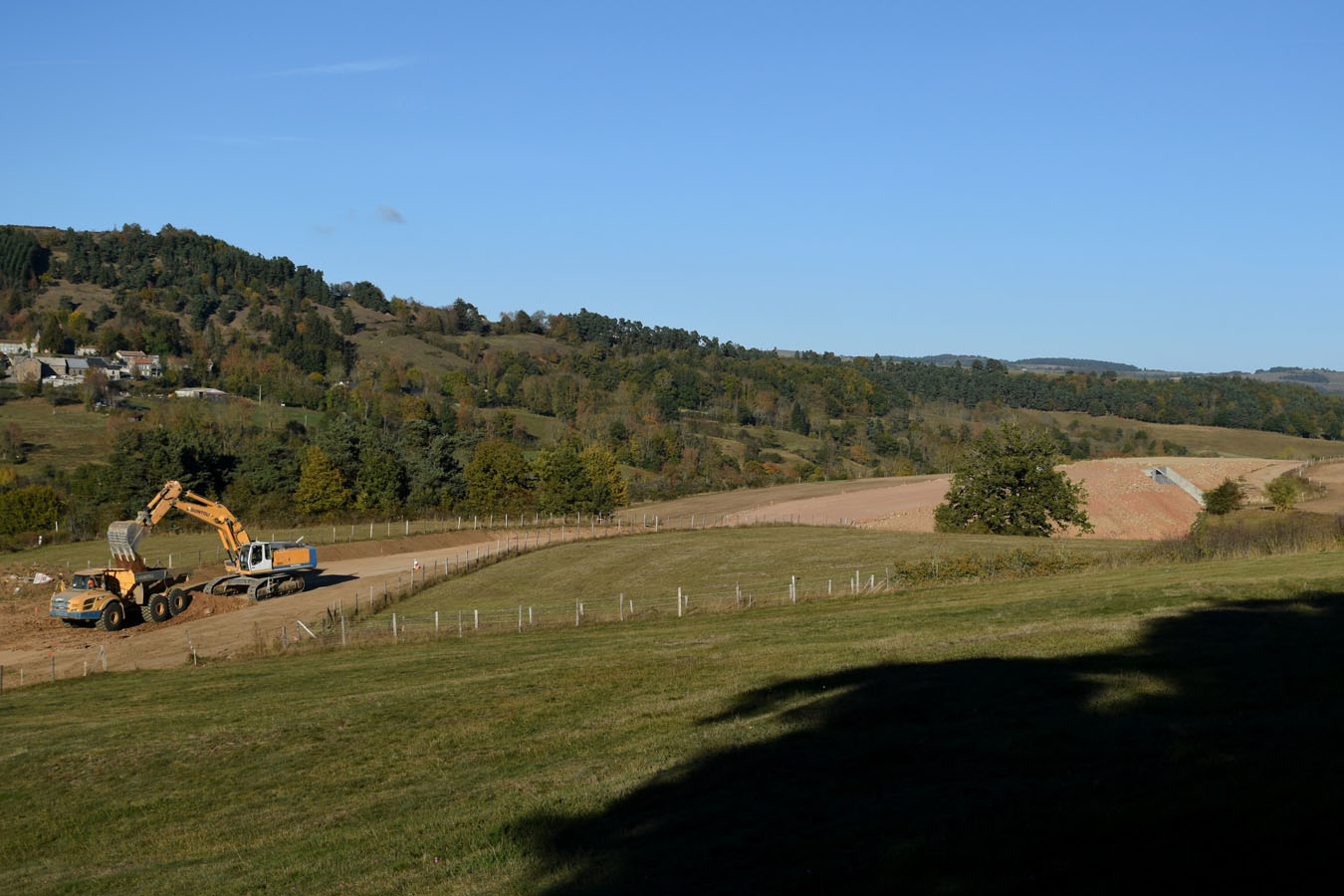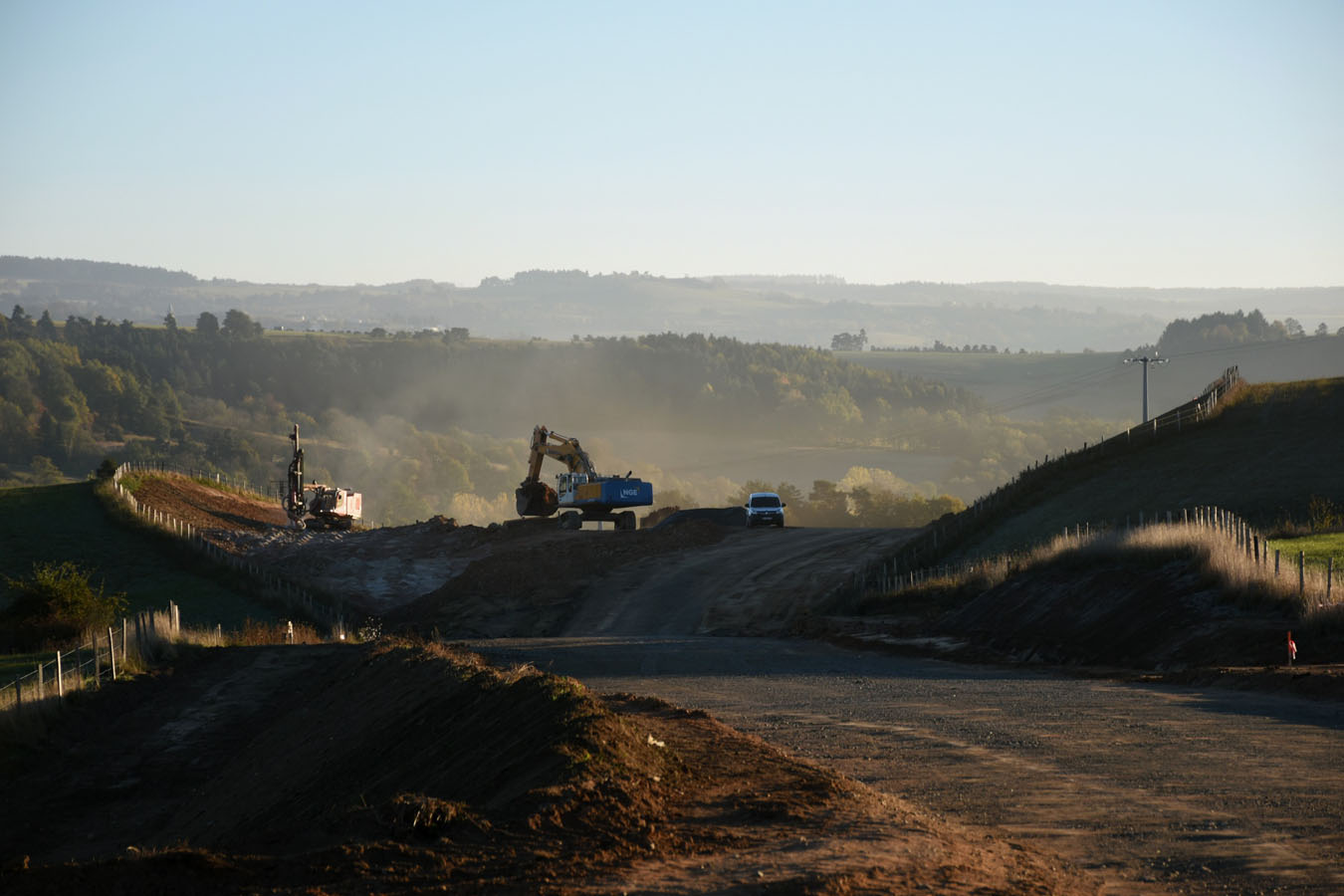 Saint-Flour bypass
Supported by the Auvergne Rhône-Alpes Regional Council and awarded by the Cantal Departmental Council to NGE Concessions under the terms of a 20-year partnership contract, the Saint-Flour bypass project is now complete.
Just 14 months of administrative procedures and 22 months of on-site work were required to complete this major project; a timeline explained partly by the NGE multi-expertise model and the global approach facilitated by contracts of this kind.
Following on from the work carried out by three NGE subsidiaries (civil engineering from NGEGC, urban infrastructures & earthworks from GUINTOLI and roadworks from SIORAT) in partnership with local companies, the Group is contracted to provide ongoing upkeep and major maintenance for the 17 remaining years of the contract.
The
key figures


of the project

20 years:

the length of the PPP, which includes 17 years of ongoing upkeep and major maintenance

22 months

of on-site work

9.6 km

of new departmental road

5 water holding

and treatment tanks
Saint-Flour bypass
Meeting between Branch Manager Richard Mauchet and the Mayor of Saint-Flour Pierre Jarlier to discuss the bypass for the town.