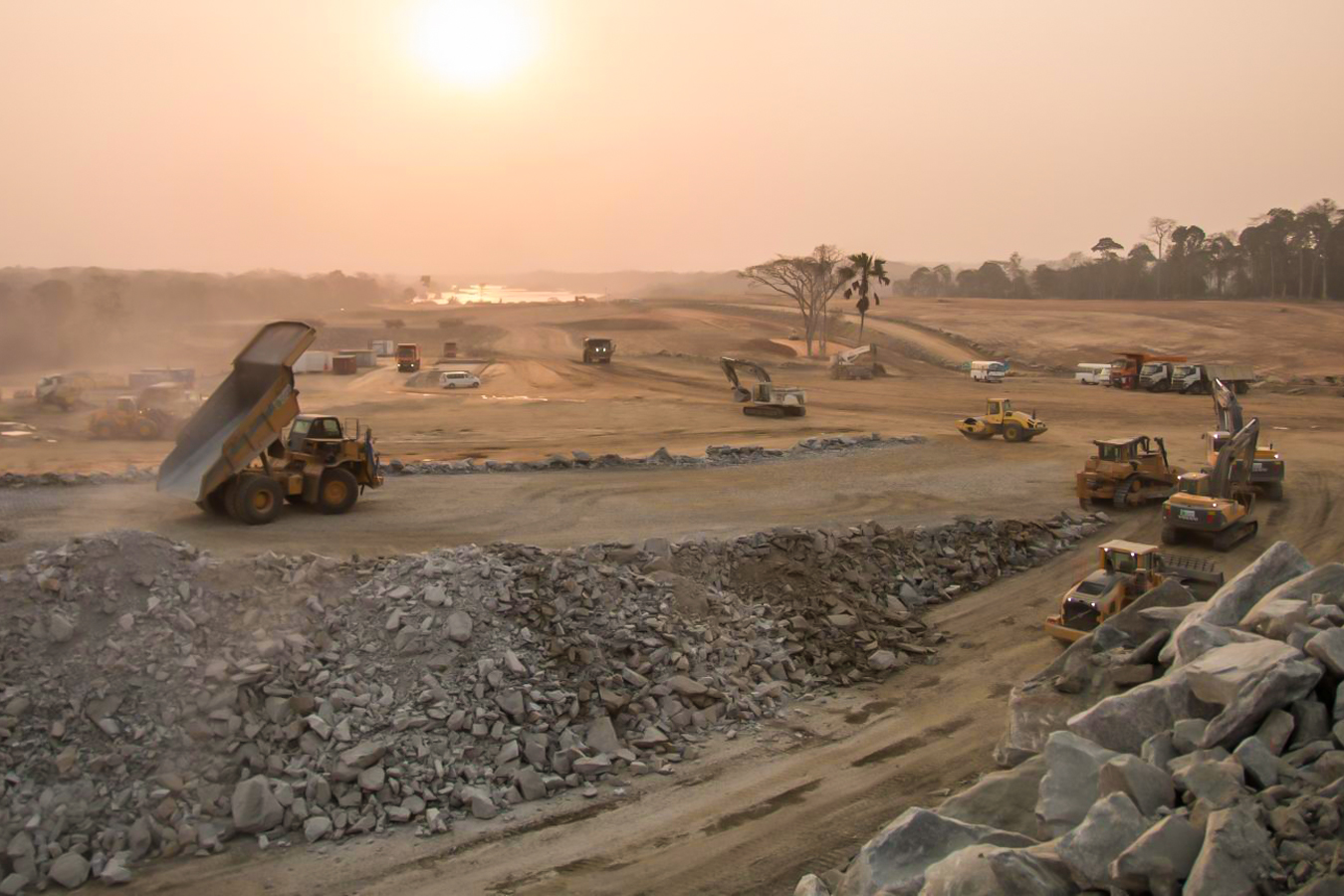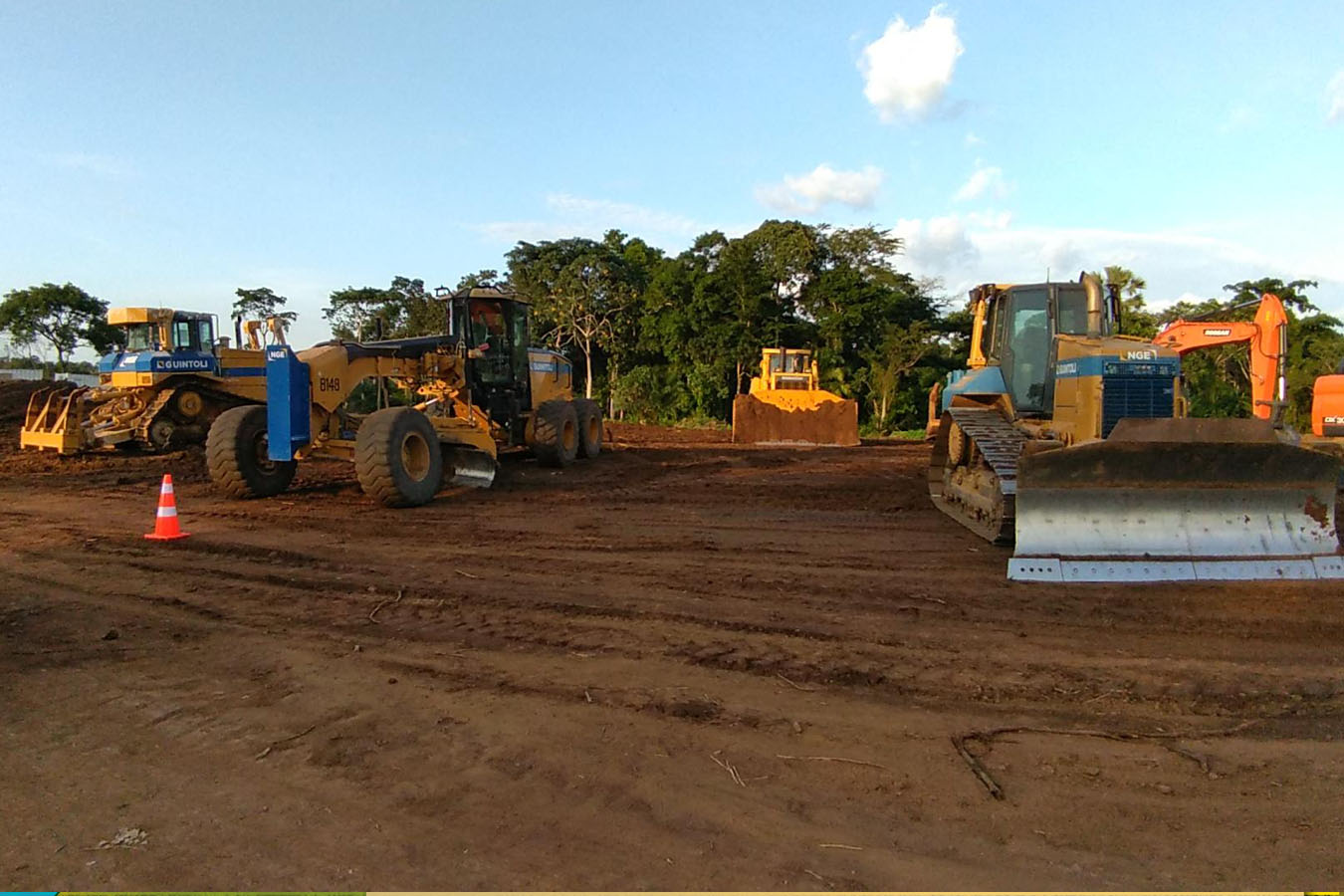 The Nachtigal hydroelectric plant development
Location

Nachtigal – Cameroun
Type

Engineered structure
Filiales
As the leader of a consortium including several NGE subsidiaries, SGTM (the Moroccan partner) and BESIX (a Belgian construction company), NGE Contracting is responsible for designing and building a hydroelectric plant on the Sanaga River in Nachtigal, Cameroon.
A construction so big it is divided in 3 separate areas :
Upstream will be located a dam, a water removal system, and a water inlet.
Downstream will be found the hydroelectric plant, an exit waterway and another water inlet.
In between there will be a 3.3 km long flume which goal will be to provide a controlled flow of water to the plant.
The
key figures


of the project

400 000

m3 of rolled compacted concrete

3.3 km

of canal with a flow rate capacity of 980 m³ per second