Technicien Réseaux et Sûreté H/F
Contract :
Location :

France, Provence-Cote d'Azur, Sophia Antipolis (06)
Domain :

Réseaux de Communication
Published on :

22/05/2023
To apply
Presentation
In France and around the world, our teams create, build and renovate infrastructures and buildings serving the territories. With their expertise and ability to work together, the 16,500 women and men of NGE approach and anticipate the changes in their business with confidence by being closer to customers. With a turnover of 3,1 billion euros in 2022, NGE is an independent French company that is developing around building and construction trades and participates in the construction of major infrastructures and urban or local projects
---
Description
Rejoindre NGE Connect, c'est avant tout contribuer au futur des villes et des territoires dans le cadre de projets « Smart Cities » et « Smart Marinas ».
En tant que technicien, vous interviendrez sur nos projets Réseau LAN / WI-FI, Vidéoprotection, contrôle d'accès, Intrusion, VDI, GTB/GTC, etc. dans le domaine du tertiaire, gros tertiaire, petit industrie, collectivité territoriale, logistique.
Sous la responsabilité directe du Directeur de l'Activité, votre rôle sera d'anticiper les attentes, être réactif aux demandes, veiller à la qualité ainsi qu'à la régularité des prestations produites.
A ce titre vous aurez pour principales missions
· Réaliser la programmation des équipements constituants les installations réseau Lan / WI-FI Vidéo , contrôle d'accès et intrusion selon les instructions du dossier technique
· Maîtriser les notices techniques
· Tester les installations, les fonctionnalités attendues et effectuer les mises au point.
· Réaliser et garantir les mises en service
· Accompagner les clients utilisateurs dans la prise en main de l'équipement
· Assurer la traçabilité des interventions
· Apporter une assistance technique au client
· Savoir établir un diagnostic avant intervention
· Détecter le dysfonctionnement et localiser les pannes·
· Contrôler et maintenir en état de fonctionnement les équipements et matériels installés chez les clients

Des connaissances seront requises sur les systèmes et solutions suivants :
- OS : Linux, Windows serveur, W 7/10
- Middleware (AD, DNS, DHCP), Superviseur (SNMP)
- Réseau :  Wi-Fi, LAN configuration avancée des réseaux Cuivre, FO ou Wi-Fi (Vlan, QoS, gestion de conflit DFS)
- Sécurité : FireWall, hardening et réseau
- Stockage : NAS SAN
- Vidéoprotection : GENETEC, MILESTONE, AXIS , HIK Vision
- Contrôle d'accès : TIL, SYNCHRONIC, GENETEC
- Intrusion: Carrier ARITECH, HONEYWELL, SIEMENS / VANDERBILT
- Interphonie : CASTEL, COMMEND
- Certification réseau CCNA/CCNP ou CWNA serait un plus
Required profile
Vous êtes :
- Vous êtes diplômé(e) d'une école spécialisée dans les télécoms et réseaux.
- Vous êtes de formation minimum Bac +2
- Vous avez un minimum de 3 à 5 ans d'expérience dans les réseaux et la sureté électronique
- Dynamique, rigoureux(se), autonome et doté(e) d'un bon sens du relationnel.
---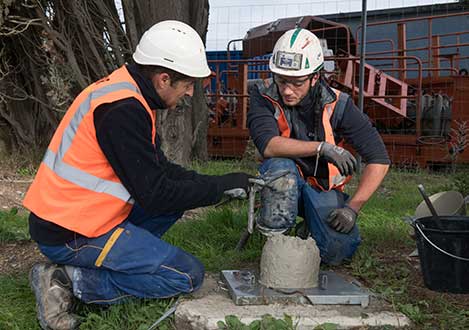 En créant notre propre école de formation, Plate Forme, nous nous sommes dotés d'un outil précieux qui nous garantit une totale autonomie dans la formation des collaborateurs et une conception sur-mesure de programmes qui répondent aux exigences des apprenants et aux besoins du Groupe.
4 centres de formation (3 en France et 1 au Maroc) et 2 plateaux techniques
80 programmes de formation
4 270 stagiaires en 2020
82 000 heures de formation en 2020