Stage PFE – Ingénieur Suivi de Production H/F
Contract :
Location :

France, Ile-de-France, Brétigny-sur-Orge
Domain :

Encadrement opérationnel
Published on :

17/05/2023
To apply

Presentation
In France and around the world, our teams create, build and renovate infrastructures and buildings serving the territories. With their expertise and ability to work together, the 16,500 women and men of NGE approach and anticipate the changes in their business with confidence by being closer to customers. With a turnover of 3,1 billion euros in 2022, NGE is an independent French company that is developing around building and construction trades and participates in the construction of major infrastructures and urban or local projects
---
Description
TSO CATENAIRES, filiale du Groupe NGE, est spécialisée dans l'électrification et le remaniement d'infrastructures ferroviaires. La société compte 550 salariés pour un chiffre d'affaires de 68M€ et a une capacité d'intervention internationale.

Projet RC² : Grands Projets de régénération caténaire

Pour un grand projet de renouvellement intégral de caténaire aux moyens innovants (sondages réseaux/pyrotechnique, renforcement d'ouvrage, fondation, support, armement, substitution), nous recherchons un(e) PFE suivi de production, pour un chantier situé en Essonne.

Rattaché(e) au Responsable OPC et travaillant en étroite collaboration avec les équipes études et travaux, vous assurerez l'amélioration continue du suivi de l'avancement des activités du projet en étant l'interlocuteur privilégié des conducteurs de travaux, des bureaux d'étude et de la Maîtrise d'œuvre intégrée.

Votre mission consiste à :
L'amélioration des outils de remontée terrain
La consolidation des remontées et leur validation
L'analyse des remontées et leur exploitation
L'analyse des ressources employées
La surveillance de l'avancement des travaux

Le permis B est obligatoire afin de réaliser des déplacements sur chantier de nuit et le week-end.
Required profile
Vous êtes actuellement en dernière année d'école d'Ingénieur et vous souhaitez réaliser votre stage de fin d'études au sein d'une structure en plein développement.

Vous maîtrisez le logiciel Excel ainsi que différentes applications mobiles. 
Une spécialisation en PowerBI est demandée pour la bonne réalisation des missions.

Vous êtes doté d'un esprit d'analyse, vous êtes capable de mener un travail de fond intégrant différents domaines et vous cherchez à enrichir votre champ de compétences.

L'autonomie, la rigueur ainsi que le sens du travail en équipe sont des qualités précieuses pour mener ce projet à terme.


---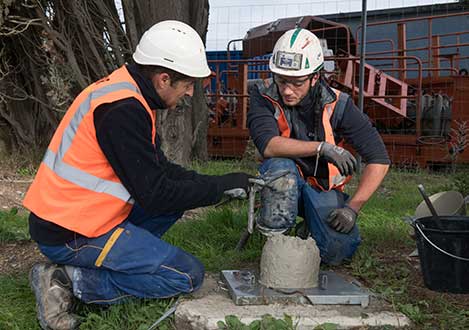 En créant notre propre école de formation, Plate Forme, nous nous sommes dotés d'un outil précieux qui nous garantit une totale autonomie dans la formation des collaborateurs et une conception sur-mesure de programmes qui répondent aux exigences des apprenants et aux besoins du Groupe.
4 centres de formation (3 en France et 1 au Maroc) et 2 plateaux techniques
80 programmes de formation
4 270 stagiaires en 2020
82 000 heures de formation en 2020