Stage PFE – Adjoint Conducteur de Travaux H/F
Contract :
Location :

France, Sud-Ouest de la France
Domain :

Encadrement opérationnel
Published on :

16/02/2023
To apply

Presentation
In France and around the world, our teams create, build and renovate infrastructures and buildings serving the territories. With their expertise and ability to work together, the 16,500 women and men of NGE approach and anticipate the changes in their business with confidence by being closer to customers. With a turnover of 3,1 billion euros in 2022, NGE is an independent French company that is developing around building and construction trades and participates in the construction of major infrastructures and urban or local projects
---
Description
Le projet : Rénovation d'une infrastructure ferroviaire dans un contexte multi métiers (terrassement, travaux caténaires, ect...). 

Nous recherchons un(e) Adjoint Conducteur de Travaux, pour notre chantier situé sur toute la partie Sud-Ouest de la France.

Rattaché(e) au conducteur de travaux vous assurerez un binôme solide pour assurer le bon déroulé du chantier. Acteur principal, vous découvrez et apportez votre rigueur pour seconder le chef d'orchestre du projet.

Associé(e) dès la phase de préparation, vous participerez à la réussite de ce projet à travers la préparation, la réalisation, le suivi jusqu'au parfait achèvement de celui-ci.

Votre mission consiste à :
Réaliser la commande des fournitures
Accompagner à la définition du planning, des moyens nécessaires.
Garantir la bonne mise en place du chantier, installations, repli des bases vie
Effectuer le suivi de chantier, approvisionnement, suivi de production. Approche budgétaire, et contractuelle.

Le permis B est obligatoire afin d'assurer vos déplacements sur la région Sud-Ouest de la France. 
Required profile
Vous êtes actuellement en dernière année d'école d'Ingénieur en TP ou Génie Civil, intéressé(e) par les chantiers et envie de découvrir les métiers du ferroviaire.

Vous êtes doté d'un esprit d'analyse, vous êtes capable de mener un travail de fond intégrant différents domaines et vous cherchez à enrichir votre champ de compétences.

Dynamique et motivé(e), vous souhaitez entrer dans la vie active en participant à la réalisation concrète d'un projet d'infrastructure.

Votre stage de fin d'études vous permettra d'intégrer une structure à taille humaine, et de poursuivre l'aventure après votre obtention de diplôme.
---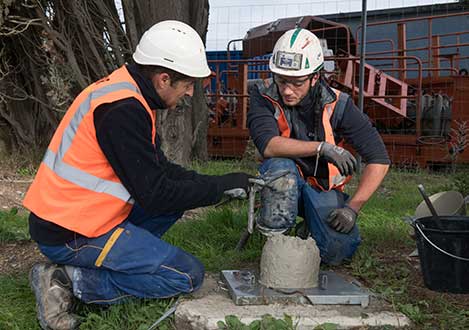 En créant notre propre école de formation, Plate Forme, nous nous sommes dotés d'un outil précieux qui nous garantit une totale autonomie dans la formation des collaborateurs et une conception sur-mesure de programmes qui répondent aux exigences des apprenants et aux besoins du Groupe.
4 centres de formation (3 en France et 1 au Maroc) et 2 plateaux techniques
80 programmes de formation
4 270 stagiaires en 2020
82 000 heures de formation en 2020