Responsable de Centrale Enrobés H/F
Contract :
Location :

France, Occitanie, 81700
Domain :

Chaussée
Published on :

05/10/2022
To apply

Presentation
In France and around the world, our teams create, build and renovate infrastructures and buildings serving the territories. With their expertise and ability to work together, the 16,500 women and men of NGE approach and anticipate the changes in their business with confidence by being closer to customers. With a turnover of 3,1 billion euros in 2022, NGE is an independent French company that is developing around building and construction trades and participates in the construction of major infrastructures and urban or local projects
---
Description
Dans le cadre du chantier de l'autoroute A69 (locaux de chantier basés à Puylaurens dans le Tarn 81) nous recherchons un(e) Responsable de Centrale Enrobés.
Sous la responsabilité du Directeur Grands Travaux H/F, vous gérez en autonomie une centrale à enrobés fixe ou mobile.
A ce titre vos missions seront:
- Sélectionner les données de production et saisir les paramètres de quantité, dosage, mélange… pour la fabrication de l'enrobé, en fonction de la formulation demandée
- Contrôler le chargement et l'approvisionnement d'enrobés
- Suivre l'état des stocks de matières premières (granulats, bitume, carburant…)
- Contrôler la conformité d'aspect du produit fabriqué
- Effectuer le contrôle et la maintenance de premier niveau des équipements, suivre les réparations et les périodes d'entretien
- Veiller au bon fonctionnement et entretien général du poste et de ses abords
- Veiller au respect des consignes de prévention, sécurité et environnement sur le site de production
- Gérer et animer une équipe (notamment conducteurs d'engins, manœuvres, chauffeurs, …)
- Conduire un engin (chargeur) pour alimenter la centrale en matériaux
- Réceptionner des commandes et planifier les livraisons
- Assurer le montage et le démontage du poste mobile
Required profile
Autodidacte ou issu(e) de formation type BAC+2 dans le domaine du BTP Vous possédez de solides connaissances.
Vous disposez d'une expérience réussie à un poste similaire.
Doté(e) de compétences managériales, vous êtes volontaire, ambitieux(se), et avez le goût du terrain/déplacement.
Votre capacité à communiquer et à prendre des décisions seront des atouts indispensables pour ce poste.
Vous souhaitez rejoindre un groupe en plein développement sur tous ses métiers, vous offrant de belles perspectives de carrière, alors transmettez-nous votre CV.
---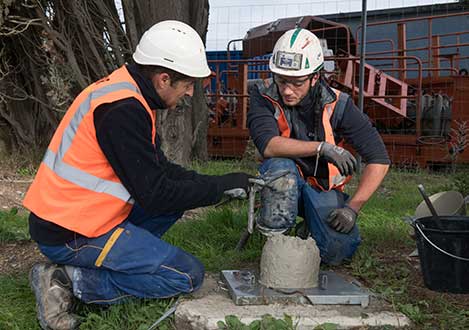 En créant notre propre école de formation, Plate Forme, nous nous sommes dotés d'un outil précieux qui nous garantit une totale autonomie dans la formation des collaborateurs et une conception sur-mesure de programmes qui répondent aux exigences des apprenants et aux besoins du Groupe.
4 centres de formation (3 en France et 1 au Maroc) et 2 plateaux techniques
80 programmes de formation
4 270 stagiaires en 2020
82 000 heures de formation en 2020