Projeteur confirmé H/F
Contract :
Location :

France, Ile-de-France, 77500 (Chelles)
Domain :

Géomètre et Projeteur (DGEP)
Published on :

10/05/2023
To apply

Presentation
In France and around the world, our teams create, build and renovate infrastructures and buildings serving the territories. With their expertise and ability to work together, the 16,500 women and men of NGE approach and anticipate the changes in their business with confidence by being closer to customers. With a turnover of 3,1 billion euros in 2022, NGE is an independent French company that is developing around building and construction trades and participates in the construction of major infrastructures and urban or local projects
---
Description
Intégrer TSO, c'est rejoindre une filiale du Groupe NGE en plein essor spécialisée dans les travaux ferroviaires. Capitalisant sur une expertise acquise depuis plus de 90 ans, TSO et ses filiales rayonnent en France et à l'international.

Dans le cadre de notre développement, nous recherchons un Projeteur confirmé H/F.

A ce titre, vous participez activement à la conception des projets.
Vous veillez à la conformité et participez aux contrôles internes des projets.
Vous avez une maîtrise des principales normes de métier et pouvez être sollicité(e) pour du conseil et pour l'analyse des pièces du marché.

Vos missions consistent à:

Analyser et synthétiser les informations transmises et valider les premières réalisations :
- Analyser et synthétiser les documents techniques, le cahier des charges, les plans,
- Détecter et remonter les éléments clés ou les anomalies,
- Collecter données directement auprès du chantier et participer à la bonne transmission d'information aux équipes travaux.

Réaliser en toute autonomie les projets de conception y compris complexes et spécifiques :
Dessins en conception et en réalisation de travaux :
- Intégrer et contrôler les métrés dans les logiciels dédiés,
- Collecter, synthétiser et transposer les informations chantier afin de réaliser les projets demandés,
- Réaliser les plans méthodes en respectant le déroulement du chantier, et les documents d'exécution,
- Proposer des pistes d'optimisation de réalisation de chantier.

Métrés :
- Réaliser les avants métrés et métrés chantiers,
- Participer à l'optimisation des métrés.

Potentiel dans la modélisation BIM :
- Réaliser des modélisations d'ouvrages complexes,
- Garantir la conformité de la modélisation 3D réalisée, s'assurer de la prise en compte de tous les paramètres,
- Exploiter les bases de données de ses modèles, assurer un autocontrôle pour veiller à la bonne intégration des informations et à leur cohérence.

Respecter et appliquer les normes de construction :
- Maîtriser les normes courantes, s'adapter aux spécificités du projet et appliquer les normes associées,
- Vérifier / alerter en cas d'incompatibilité normative constatés lors de la réalisation des plans et proposer des adaptations.

Contribuer à l'optimisation des projets et à la mise à jour des plans :
- Veiller à la mise à jour des plans en fonction de l'avancement des chantiers et contrôler les ajustements,
- Détecter des pistes d'optimisation et proposer des variantes.

Ce poste est à pourvoir en CDI sur le secteur Lyon (Tramway).
Des déplacements nationaux sont à prévoir.
Required profile
Titulaire d'un diplôme en Bâtiment ou Travaux public, vous justifiez d'une expérience significative sur un poste similaire.

Vous possédez une bonne maîtrise du Pack Office (notamment Word & Excel) et Autocad, ainsi qu'une maîtrise générale du déroulement de chantier. Il faudra avoir une vision globale du chantier et une connaissance multi-métiers.

Rigoureux(se) et appliqué(e), vous êtes reconnu(e) pour votre capacité à travailler en équipe et votre capacité à prendre du recul si nécessaire.

Vous êtes également reconnu(e) par votre capacité à être moteur dans vos projets.
---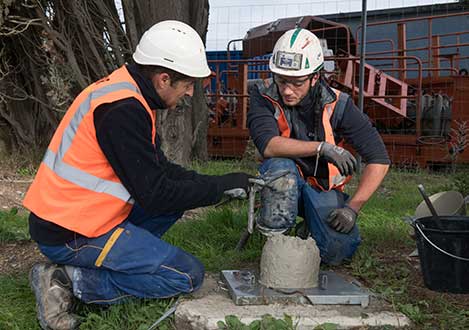 En créant notre propre école de formation, Plate Forme, nous nous sommes dotés d'un outil précieux qui nous garantit une totale autonomie dans la formation des collaborateurs et une conception sur-mesure de programmes qui répondent aux exigences des apprenants et aux besoins du Groupe.
4 centres de formation (3 en France et 1 au Maroc) et 2 plateaux techniques
80 programmes de formation
4 270 stagiaires en 2020
82 000 heures de formation en 2020