Mécanicien TP H/F
Contract :
Location :

France, Occitanie, Rodez 12000
Domain :

Métier Fondations
Published on :

19/01/2023
To apply

Presentation
In France and around the world, our teams create, build and renovate infrastructures and buildings serving the territories. With their expertise and ability to work together, the 16,500 women and men of NGE approach and anticipate the changes in their business with confidence by being closer to customers. With a turnover of 3,1 billion euros in 2022, NGE is an independent French company that is developing around building and construction trades and participates in the construction of major infrastructures and urban or local projects
---
Description
Au sein de notre filiale NGE Fondations, spécialisée en travaux géotechniques et de sécurisation, nous recrutons un mécanicien TP F/H basé(e) à l'atelier de Rodez (12).
Rattaché(e) au Chef d'atelier, votre mission principale est d'assurer l'entretien de nos différents matériels de chantier, pour se faire, vous devez :
- Contrôler le matériel de son entrée à sa sortie de l'atelier,
- Réaliser les diagnostics et détecter les éventuelles pannes,
- Assurer la maintenance (entretien et réparation) des matériels conformément aux directives techniques,
- Effectuer des dépannages sur chantier,
- Suivre les programmes de maintenance et vérifications générales périodiques (VGP)
- Participer au bon fonctionnement de l'atelier en veillant à la bonne gestion des stocks, ainsi qu'au respect des normes d'hygiène et de sécurité
Required profile
Vous êtes issu(e) d'une formation (BEP/BAC Pro/BTS) à dominante technique (maintenance industrielle, maintenance engins TP ou agricoles) voire même autodidacte.
Une première expérience réussie sur un poste similaire serait un plus.
Professionnel(le) reconnu en maintenance technique, vos connaissances du matériel BTP associés à votre sens du service et votre esprit d'équipe seront autant d'atouts pour réussir dans vos missions.
Rejoignez un Groupe dynamique en plein développement, n'hésitez plus et postulez !
---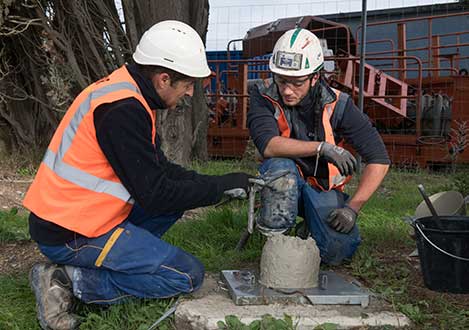 En créant notre propre école de formation, Plate Forme, nous nous sommes dotés d'un outil précieux qui nous garantit une totale autonomie dans la formation des collaborateurs et une conception sur-mesure de programmes qui répondent aux exigences des apprenants et aux besoins du Groupe.
4 centres de formation (3 en France et 1 au Maroc) et 2 plateaux techniques
80 programmes de formation
4 270 stagiaires en 2020
82 000 heures de formation en 2020