Mécanicien H/F
Contract :
Location :

France, Ile-de-France, Saint-Denis (93)
Domain :

Voies ferrées
Published on :

09/08/2022
To apply

Presentation
In France and around the world, our teams create, build and renovate infrastructures and buildings serving the territories. With their expertise and ability to work together, the 16,500 women and men of NGE approach and anticipate the changes in their business with confidence by being closer to customers. With a turnover of 3,1 billion euros in 2022, NGE is an independent French company that is developing around building and construction trades and participates in the construction of major infrastructures and urban or local projects
---
Description
Intégrer TSO, c'est rejoindre une filiale du Groupe NGE en plein essor spécialisée dans les travaux ferroviaires. Capitalisant sur une expertise acquise depuis plus de 90 ans, TSO et ses filiales rayonnent en France et à l'international.
Le Grand projet ferroviaire L-16 - un chantier de groupement de 3 constructeurs en travaux ferroviaires (TSO, TSO CATENAIRES, EIFFAGE RAIL ) - réalise la construction de la ligne 16 de Saint-Denis à Aulnay.
Dans le cadre de notre développement, nous recrutons un(e) mécanicien (H/F).

Rattaché(e) hiérarchiquement au Responsable Matériel du projet, vous assurerez la maintenance des outils et engins de chantier ainsi que les réparations nécessaires sur le chantier.

Vos activités principales :
 
Maintenance régulière du petit outillage, des outils et des engins de chantier (Pelles, Nacelles, Outillage pour Voie Ferrée, VMS).
Réparation et éventuelles adaptations de tous les outils utilisés sur le chantier à l'aide de soudure, découpage, meulage etc...
Intervention rapide en tunnel pour la maintenance, diagnostics et réparation in-situ des engins de chantier.
Suit le plan de maintenance et renseigne le carnet d'entretien des outils et engins.
Compréhension et respect des normes de sécurité.
Etablit la liste des pièces de rechange à commander.
 
Vos compétences :

Maîtrise les outils de contrôle de géométrie, levage, tournevis, clés, pinces, marteaux, etc.
Notions en fonctionnement des moteurs, hydraulique, pneumatique, soudure, etc.
Analyse rapide de la situation pour trouver les pannes et les problèmes
Required profile
Vous justifiez d'un diplôme BAC+2 en mécanique ou maintenance des matériels. CAP accepté sous réserve que votre expérience justifie des compétences nécessaires pour le poste.

Expérience significative en mécanique sur des engins de BTP souhaitée.

Vous êtes méthodique, minutieux et faites preuve de polyvalence. Vous savez gérer des imprévus. Vous souhaitez vous investir au sein d'un groupe en plein développement et participez à des projets d'envergures.

---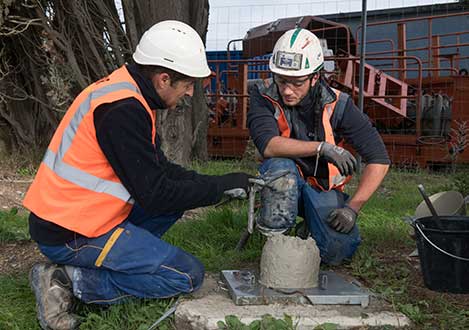 En créant notre propre école de formation, Plate Forme, nous nous sommes dotés d'un outil précieux qui nous garantit une totale autonomie dans la formation des collaborateurs et une conception sur-mesure de programmes qui répondent aux exigences des apprenants et aux besoins du Groupe.
4 centres de formation (3 en France et 1 au Maroc) et 2 plateaux techniques
80 programmes de formation
4 270 stagiaires en 2020
82 000 heures de formation en 2020