Ingénieur Matériel H/F
Contract :
Location :

France, Auvergne-Rhône-Alpes, 69800 (Saint Priest)
Domain :

Matériel
Published on :

24/04/2023
To apply

Presentation
In France and around the world, our teams create, build and renovate infrastructures and buildings serving the territories. With their expertise and ability to work together, the 16,500 women and men of NGE approach and anticipate the changes in their business with confidence by being closer to customers. With a turnover of 3,1 billion euros in 2022, NGE is an independent French company that is developing around building and construction trades and participates in the construction of major infrastructures and urban or local projects
---
Description
Dans le cadre du développement de notre activité, nous recherchons pour notre Direction Matériel, un Ingénieur Matériel (H/F) basé à Saint Priest, siège de la Direction Régionale Rhône Auvergne.
Aux côtés du Directeur Matériel Régional, vous serez garant de la performance globale du parc matériel et par ce biais du service rendu à l'Exploitation.
A ce titre, vous prendrez part aux missions suivantes :
·      Gestion et animation de la maintenance, des dépannages et de la sous-traitance afin d'assurer le maintien en bon état des équipements.
·      L'encadrement et la formation de nos équipes de maintenance
·      L'optimisation avec les Responsables Logistiques de l'affection des matériels internes ou externes.
·      Le pilotage du pôle administratif
·      La préparation des budgets de fonctionnement/investissement et leur suivi au quotidien.
·      Le déploiement de la politique, Qualité, Sécurité et Environnement du Groupe
Required profile
Issu d'une formation de niveau BAC+5, de type ingénieur généraliste orientée mécanique.
Vous êtes débutant ou avez une première expérience réussie sur un poste similaire d'Ingénieur Matériel TP.
Vous êtes reconnu (e ) pour votre gout de la technique et intéressé par le management des hommes
Vous avez de bonnes capacités relationnelles, le sens de l'anticipation et le gout du travail en équipe
Vous êtes mobiles sur les secteurs Rhône Auvergne & Bourgogne Franche Comté.
---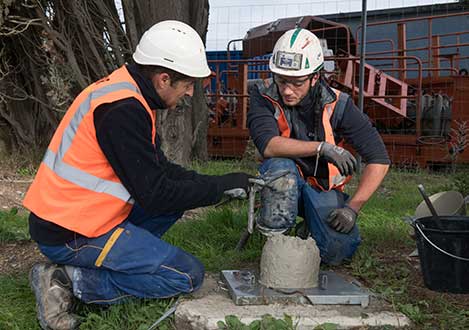 En créant notre propre école de formation, Plate Forme, nous nous sommes dotés d'un outil précieux qui nous garantit une totale autonomie dans la formation des collaborateurs et une conception sur-mesure de programmes qui répondent aux exigences des apprenants et aux besoins du Groupe.
4 centres de formation (3 en France et 1 au Maroc) et 2 plateaux techniques
80 programmes de formation
4 270 stagiaires en 2020
82 000 heures de formation en 2020