Chef de projet – Innovation Smart City H/F
Contract :
Location :

France, Normandy, Le Havre (76)
Domain :

Réseaux de Communication
Published on :

17/04/2023
To apply
Presentation
In France and around the world, our teams create, build and renovate infrastructures and buildings serving the territories. With their expertise and ability to work together, the 16,500 women and men of NGE approach and anticipate the changes in their business with confidence by being closer to customers. With a turnover of 3,1 billion euros in 2022, NGE is an independent French company that is developing around building and construction trades and participates in the construction of major infrastructures and urban or local projects
---
Description
Rejoindre NGE Connect, c'est avant tout contribuer au futur des villes et des territoires dans le cadre de projets « Smart Cities » et « Smart Marinas ». NGE CONNECT développe le logiciel d'Hypervision R-Smart permettant aux ports et aux collectivités locales de connecter leurs équipements : Wi-Fi, Vidéoprotection, smart parkings, bâtiments intelligents, capteurs de suivi environnemental.
Vous contribuez au développement de R-Smart, développé en interne et déjà utilisé en production, en tant que ingénieur(e) projets innovants :
- Vous interagissez avec les équipes R&D, Infra et B.E ainsi que la Direction NGE Connect pour le développement et l'évolution du Produit en adéquation avec la stratégie de l'entreprise,
- Vous assurez un rôle de référent technique sur les technologies mises en œuvre, et accompagnez le bureau d'étude ainsi que les équipes techniques dans la définition et la spécification technique ainsi que la planification des projets.
- Vous participez à la préparation et l'exécution des tests d'intégration et fonctionnels POC / MVP (en lien avec les équipes dev): suivi des nouvelles fonctionnalités, préparation des plans de test en accord avec les spécifications détaillées, déroulement des TI/TF, remontée des bugs en tickets JIRA
- Vous aurez à charge de configurer le logiciel pour répondre aux objectifs client, préparation de l'environnement utilisateur, développement de services à façon dans l'environnement du logiciel (règles automatisées, tableaux de bord, visualisations, alarmes...)
- Vous aurez à charge l'import de base de données d'équipements et d'usagers, ainsi que la configuration de connexion réseau aux équipements
- Vous serez garant de la documentation utilisateur et support
Required profile
Titulaire d'une formation d'Ingénieur (ou équivalente) en Informatique ou électronique avec 2 ans d'expérience minimum en gestion de projet complexe,
Vous avez déjà évolué dans l'environnement de l'IoT (PME et Entreprises dans les Smart Cities, Services, ...) et mis en place des solutions digitales fonctionnelles avec de l'intégration et du traitement de données,
Vous avez une base solide sur les fondamentaux en technologie de réseaux IoT et cellulaires, conception d'architectures de plateformes et de réseaux sécurisés, conception technique de nouveaux produits en collaboration avec le service R&D, analyse de traitement de données massives générées par les objets connectées et enfin, réflexion en matière d'expérience utilisateur (UX)
Stack Technique: IOT (Lora, Sigfox, BLE, M2M, Brocker MQTT), Sûreté (VMS, CA, intrusion, interphonie), IT (Réseaux et base de données SQL/NO SQL), Compétences en Javascript souhaitée,
Vous comprenez les normes et réglementations appliquées à la cybersécurité : ISO2700X, IEC 62443, NIS
Vous êtes à l'aise avec le travail en mode agile (scrum),
Vous êtes à l'aise avec JIRA, Confluence, Trello et Microsoft Teams, les outils de développement et de déploiement, environnements de test. Compétences UI/UX appréciées, et Adobe XD souhaitée.
---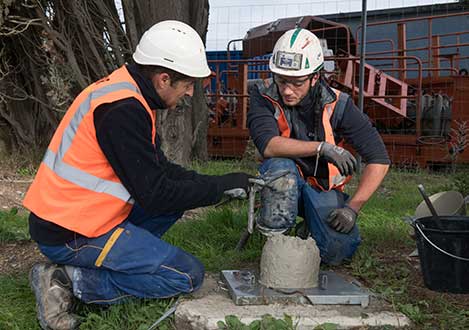 En créant notre propre école de formation, Plate Forme, nous nous sommes dotés d'un outil précieux qui nous garantit une totale autonomie dans la formation des collaborateurs et une conception sur-mesure de programmes qui répondent aux exigences des apprenants et aux besoins du Groupe.
4 centres de formation (3 en France et 1 au Maroc) et 2 plateaux techniques
80 programmes de formation
4 270 stagiaires en 2020
82 000 heures de formation en 2020