Chef de Projet / Bid Manager Ferroviaire H/F
Contract :
Location :

France, Ile-de-France, Chelles 77500
Domain :

Encadrement opérationnel
Published on :

24/02/2023
To apply

Presentation
In France and around the world, our teams create, build and renovate infrastructures and buildings serving the territories. With their expertise and ability to work together, the 16,500 women and men of NGE approach and anticipate the changes in their business with confidence by being closer to customers. With a turnover of 3,1 billion euros in 2022, NGE is an independent French company that is developing around building and construction trades and participates in the construction of major infrastructures and urban or local projects
---
Description
Au sein de l'entreprise TSO, filiale du Groupe NGE en plein essor spécialisée dans les travaux ferroviaires. Capitalisant sur une expertise acquise depuis plus de 90 ans, TSO et ses filiales rayonnent en France et à l'international.


Dans le cadre de notre développement, nous recherchons :
Un(e) Chef de Projet / Bid Manager Ferroviaire (H/F)

De formation ingénieur ou équivalent, vous justifiez d'une expérience confirmée dans le management et la conduite de projets.

Vous maitrisez la coordination sur des projets complexes avec idéalement une forte composante à la maintenance des infrastructures ferroviaires et/ou à l'exploitation de lignes ou de réseaux ferroviaires.

Votre principale mission est la coordination et l'élaboration de réponses à appels d'offre performantes et innovantes jusqu'à la décision client.

Doté(e) d'un bon relationnel, vous disposez d'une réelle capacité à convaincre et à mobiliser différents acteurs dans un contexte multi métiers ferroviaires (maintenance, gestion d'infrastructures, conception, et réalisation de travaux…).

Vous intégrez l'équipe dirigeant les activités liées aux appels d'offres et êtes capable de traiter des offres dans un environnement compétitif en accord avec les exigences clients (SNCF, RATP …).

Vos missions principales :

·        Vous gérez l'élaboration de l'offre, de la phase de préparation jusqu'à la phase de transition à la Direction projets, cela couvre les actions suivantes :
·        Vous élaborez les stratégies de soumission gagnante et soutenez l'équipe pluridisciplinaire (technique, juridique affaire, qualité, sous-traitants …) en définissant le travail et dirigez les efforts pour créer des offres conformes, complètes et compétitives.
·        Vous fixez la stratégie, assurez l'élaboration des propositions techniques et des montages des dossiers de réponse aux offres.
·        Vous fixez les coûts objectifs des différentes méthodes.
·        Vous contribuez à la production de la réponse technique et financière : Préparer et présenter les dossiers de soutenance.
Vous déterminez, faites valider et êtes garants de la réponse, assurez la transition du projet vers la réalisation travaux.
·        Vous apportez votre soutien à la cellule Offres dans la phase avant-projet.


Ce poste est à pourvoir en CDI.
Poste basé à Chelles (77).
 
Required profile
Dynamisme, rigueur, autonomie, sens de l'organisation sont parmi vos points forts.
Qualités rédactionnelles.

---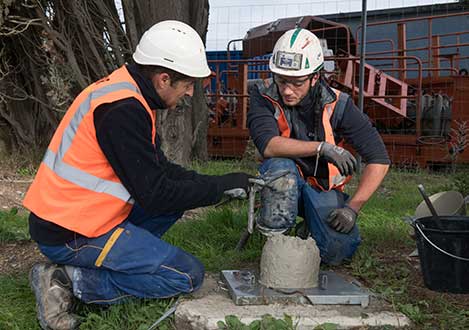 En créant notre propre école de formation, Plate Forme, nous nous sommes dotés d'un outil précieux qui nous garantit une totale autonomie dans la formation des collaborateurs et une conception sur-mesure de programmes qui répondent aux exigences des apprenants et aux besoins du Groupe.
4 centres de formation (3 en France et 1 au Maroc) et 2 plateaux techniques
80 programmes de formation
4 270 stagiaires en 2020
82 000 heures de formation en 2020