Chargé(e) QSE H/F H/F
Contract :
Location :

France, Ile-de-France, Chelles 77500
Domain :

QSE
Published on :

26/01/2023
To apply

Presentation
In France and around the world, our teams create, build and renovate infrastructures and buildings serving the territories. With their expertise and ability to work together, the 16,500 women and men of NGE approach and anticipate the changes in their business with confidence by being closer to customers. With a turnover of 3,1 billion euros in 2022, NGE is an independent French company that is developing around building and construction trades and participates in the construction of major infrastructures and urban or local projects
---
Description
Intégrer TSO, c'est rejoindre une filiale du Groupe NGE en plein essor spécialisée dans les travaux ferroviaires. Capitalisant sur une expertise acquise depuis plus de 90 ans, TSO et ses filiales rayonnent en France et à l'international.
En tant que Chargé QSE H/F, vous contribuez à véhiculer l'exigence en matière de QSE au sein du Groupe.

A ce titre, votre rôle consiste à :
-        Suivre et monter des dossiers d'habilitations
-        Suivre le plan de veille
-        Réaliser des KN1 & KN2 sur site (contrôle de compétences des agents)
-        Rédaction de guide métier
-        Gestion des audits ISO 9001
-        Réalisation d'audits internes,
-        Elaboration et mise à jour des documents relatifs au management QSE
-        Elaboration du reporting QSE
-        Rédaction des ¼ d'heures QSE, flash sécurité et tout autre document de sensibilisation du personnel
-        Pilotage des analyses de cause des événements sécurité du chantier,
-        Accueils QSE,
-        Assurent la veille réglementaire,

Ce poste est à pourvoir en CDI sur Chelles (77).
Des déplacements occasionnels sont à prévoir.

Required profile
Titulaire d'un BAC+5 en QSE et d'une expérience significative en tant que contrôleur qualité.
Vous êtes une personne ponctuelle, faites preuve de rigueur et d'adaptabilité et vous souhaitez vous investir au sein d'un groupe en plein développement et participer à un projet d'envergure.
Vous faites de votre sécurité et la sécurité de vos collègues une priorité. Vous êtes motivé(e) et vous aimez le travail en équipe, alors rejoignez-nous !
---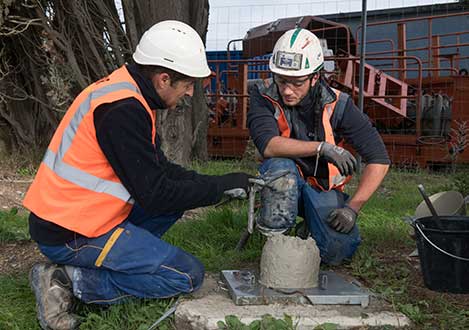 En créant notre propre école de formation, Plate Forme, nous nous sommes dotés d'un outil précieux qui nous garantit une totale autonomie dans la formation des collaborateurs et une conception sur-mesure de programmes qui répondent aux exigences des apprenants et aux besoins du Groupe.
4 centres de formation (3 en France et 1 au Maroc) et 2 plateaux techniques
80 programmes de formation
4 270 stagiaires en 2020
82 000 heures de formation en 2020