Assistant(e) Bureau d'Etudes H/F
Contract :
Location :

France, Nouvelle-Aquitaine, 33160
Domain :

Encadrement Opérationnel et Organisations Fonctionnelles
Published on :

03/03/2023
To apply
Presentation
In France and around the world, our teams create, build and renovate infrastructures and buildings serving the territories. With their expertise and ability to work together, the 16,500 women and men of NGE approach and anticipate the changes in their business with confidence by being closer to customers. With a turnover of 3,1 billion euros in 2022, NGE is an independent French company that is developing around building and construction trades and participates in the construction of major infrastructures and urban or local projects
---
Description
Dans le cadre de notre développement, nous recrutons pour notre Agence de Saint Médard en Jalles (33), un(e) Assistante de Bureau d'études.
Poste à MI TEMPS pouvant évoluer à temps plein.
A pourvoir dès que possible.
Vous travaillez sous la hiérarchie du Responsable du Bureau d'Études.
Dans ce cadre, vous collaborez au sein du bureau d'études en participant aux réponses à appels d'offres :
- participer à la préparation des dossiers de candidature,
- répertorier les éléments nécessaires à la constitution du dossier d'appel de candidature (pièces à fournier, informations, ressources...),
- être l'interlocuteur des services internes ou partenaires externes afin de constituer le dossier,
- réaliser le mise en forme, la compilation des informations et pièces de candidatures,
- assurer leur mise en ligne en cas de dématérialisation.
Vous assurez également l'ensemble des tâches relatives à l'organisation et la gestion administrative du service:
- assurer la gestion documentaire,
- assurer le lien avec les plateformes d'appel d'offres,
- tenir à jour le tableau de bord des appels d'offres,
- effectuer l'enregistrement des dossiers ,
- participer à la réalisation des documents (PowerPoint et autres outils),
- réaliser l'archivage des dossiers et des pièces du marché en respectant les procédures établies,
- participer au suivi de l'activité (mise à jour des indicateurs de performance et des tableaux de bord),...).
Required profile
Diplômé(e) d'un BTS ou DUT de type Gestion/Secrétariat ou formée sur le tas, vous bénéficiez d'une première expérience réussie sur un poste similaire, idéalement acquise dans le secteur du BTP.
Vous savez travailler en équipe et participer à l'efficacité et à la bonne ambiance de travail. Votre réactivité et votre adaptabilité sous des atouts indispensables à la réalisation d'un travail de qualité dans les délais.
Vous avez une parfaite maîtrise de l'outil informatique ainsi que des outils Word, Excel et PowerPoint.

---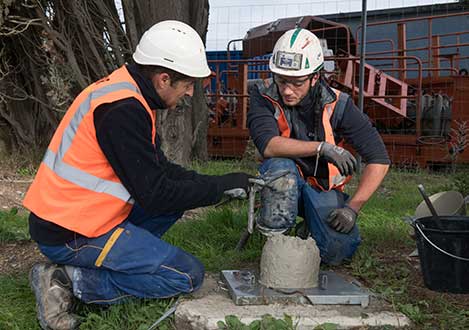 En créant notre propre école de formation, Plate Forme, nous nous sommes dotés d'un outil précieux qui nous garantit une totale autonomie dans la formation des collaborateurs et une conception sur-mesure de programmes qui répondent aux exigences des apprenants et aux besoins du Groupe.
4 centres de formation (3 en France et 1 au Maroc) et 2 plateaux techniques
80 programmes de formation
4 270 stagiaires en 2020
82 000 heures de formation en 2020