Assistant Logistique H/F
Contract :
Location :

France, Ile-de-France, Chelles 77500
Domain :

Sécurité ferroviaire
Published on :

28/04/2023
To apply
Presentation
In France and around the world, our teams create, build and renovate infrastructures and buildings serving the territories. With their expertise and ability to work together, the 16,500 women and men of NGE approach and anticipate the changes in their business with confidence by being closer to customers. With a turnover of 3,1 billion euros in 2022, NGE is an independent French company that is developing around building and construction trades and participates in the construction of major infrastructures and urban or local projects
---
Description
Intégrer FVF, c'est rejoindre une filiale du Groupe NGE en plein essor spécialisée dans les travaux ferroviaires. Capitalisant sur une expertise acquise depuis plus de 90 ans, TSO et ses filiales rayonnent en France et à l'international.

Dans le cadre de notre développement nous recherchons un Assistant Logistique H/F.

L'assistant technicien logistique assure le suivi logistique du matériel, des EPI et des véhicules.

Vos missions seront les suivantes :


- Suivi des entrées et sorties et faire des états des lieux des stocks du siège
-  Préparation des commandes pour l'exploitation
- Gestion des commandes (Bons de commande) en fonction du stock et des livraisons (Bons de livraison)
-   Gérer l'entretien du matériel
-  Maintenir et améliorer des conditions de stockage du matériel
- Suivre le matériel sur les chantiers à l'échelle nationale
- Participer aux attributions et restitutions des véhicules
- Participer à la gestion des problématiques de logistiques matériels sur les chantiers
- Participer aux développements des innovations du service matériels (être force de proposition)
- Soutenir le technicien logistique dans ses tâches et avoir la capacité de le remplacer pendant ses absences.


Des déplacements nationaux sont à prévoir.
Ce poste est à pourvoir dans le cadre d'un CDD longue durée.
Required profile
Vous êtes titulaire d'un BEP ou d'un BAC pro en logistique, vous êtes débutant ou avez une 1ere expérience dans ce domaine.

Vous maîtrisez le pack office, vous avez une appétence pour le bricolage et la mécanique. 

Vous êtes en bonne condition physique afin de réaliser au mieux les missions confiées.

Vous avez un bon relationnel, aimez le travail en équipe, n'hésitez plus et venez rejoindre notre entreprise.

Permis B requis.
---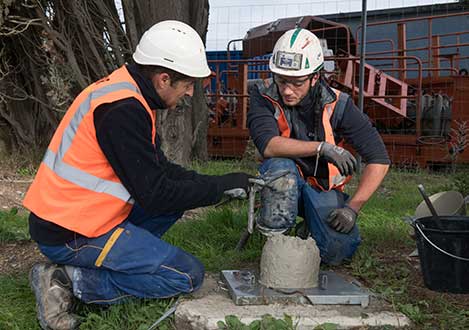 En créant notre propre école de formation, Plate Forme, nous nous sommes dotés d'un outil précieux qui nous garantit une totale autonomie dans la formation des collaborateurs et une conception sur-mesure de programmes qui répondent aux exigences des apprenants et aux besoins du Groupe.
4 centres de formation (3 en France et 1 au Maroc) et 2 plateaux techniques
80 programmes de formation
4 270 stagiaires en 2020
82 000 heures de formation en 2020