Alternance – Chargé(e) de missions QSE H/F
Contract :
Location :

France, Auvergne-Rhône-Alpes, St-Priest, 69800
Domain :

QSE
Published on :

14/02/2023
To apply

In France and around the world, our teams create, build and renovate infrastructures and buildings serving the territories. With their expertise and ability to work together, the 16,500 women and men of NGE approach and anticipate the changes in their business with confidence by being closer to customers. With a turnover of 3,1 billion euros in 2022, NGE is an independent French company that is developing around building and construction trades and participates in the construction of major infrastructures and urban or local projects
---
Description
Dans le cadre du développement de son activité Nucléaire, NGE recherche son/sa futur(e) alternant(e) QSE, rattaché(e) à l'agence de St-Priest (69800).
Intégré(e) à l'équipe QSE, vous assurez les missions suivantes :

-Contribuer à la réalisation des supports de sensibilisation et de communication
-Participer à l'analyse des risques environnementaux sur le logiciel interne,
-Assurer le contrôle environnemental des chantiers sur la thématique déchet
-Analyser les causes d'accidents, presque accidents, d'incidents ou de non-conformités
-Réaliser les visites QSE, et remonter les anomalies détectées,
-S'assurer du suivi et de la mise à jour des habilitations et autorisations sur la base des visites médicales et formations réglementaires
-Participer à la gestion administrative et au reporting des indicateurs QSE (archivage et gestions administratives)
Required profile
Titulaire d'un BAC+2, vous souhaitez intégrer une Licence ou un Bachelor, avec une spécialisation QSE.
Vous êtes autonome, méthodique et force de proposition. Vos qualités relationnelles et votre capacité d'écoute seront des atouts indispensables pour mener à bien votre mission.
Le permis B est obligatoire.
Vous souhaitez rejoindre un groupe en plein développement vous offrant de belles perspectives, transmettez-nous votre candidature !
---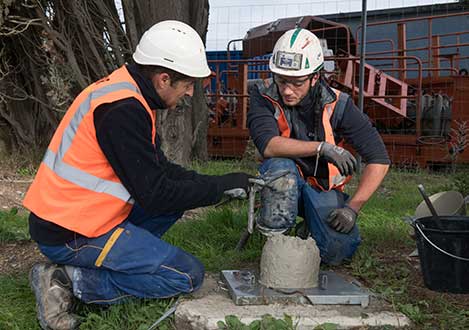 En créant notre propre école de formation, Plate Forme, nous nous sommes dotés d'un outil précieux qui nous garantit une totale autonomie dans la formation des collaborateurs et une conception sur-mesure de programmes qui répondent aux exigences des apprenants et aux besoins du Groupe.
4 centres de formation (3 en France et 1 au Maroc) et 2 plateaux techniques
80 programmes de formation
4 270 stagiaires en 2020
82 000 heures de formation en 2020