Alternance – Assistant Communication H/F
Contract :
Location :

France, Ile-de-France, 77500 Chelles
Domain :

Communication
Published on :

30/03/2023
To apply

Presentation
In France and around the world, our teams create, build and renovate infrastructures and buildings serving the territories. With their expertise and ability to work together, the 16,500 women and men of NGE approach and anticipate the changes in their business with confidence by being closer to customers. With a turnover of 3,1 billion euros in 2022, NGE is an independent French company that is developing around building and construction trades and participates in the construction of major infrastructures and urban or local projects
---
Description
TSO est intégré au sein de NGE depuis 2011, permettant au groupe d'adresser des projets multi-métiers de grande ampleur en France et à l'international.

Intégrer TSO, c'est rejoindre une filiale du Groupe NGE en plein essor spécialisée dans les travaux ferroviaires. Capitalisant sur une expertise acquise depuis plus de 90 ans, TSO et ses filiales rayonnent en France et à l'international.

Afin de renforcer le service communication de TSO, nous recherchons un(e) assistant communication en alternance. 

Hiérarchiquement rattaché(e) à la Responsable Communication Ferroviaire vous serez en relation constante avec les dirigeants et équipes opérationnelles de TSO et ses filiales mais également l'équipe et le réseau communication du groupe NGE.

Votre missions consiste à :
Contribution et suivi du plan de communication de TSO
Contribution aux actions internes/externes du plan de communication :
-Appui logistique pour tous les évènements et projets,
- Organisation des évènements, salons, réunions…
- Réalisation ou pilotage de la réalisation des supports/outils de communication (vidéos, plaquettes, posters, affiches…)


Organisation des projets/évènements de communication interne/externe de périmètre/impact restreint
- Gestion du planning, suivi du budget...
- Suivi des prestataires et des contributeurs en interne
- Programmation et suivit de la réalisation des évènements : invitations, affiches, installation de stands, synthèse, remerciements….


Réalisation d'une veille des best practices des autres entreprises

      2.  Contribution au déploiement des actions RSE
Définition de l'ambition, des priorités et du plan d'action de l'année en cours.

      3.  Elaboration du contenu, des supports et outils de communication
Animation du site intranet /réseaux sociaux : proposer et rédiger des articles en veillant à la cohérence des informations (réaliser des interviews, proposer des illustrations, rédiger, faire valider, publier)


Gestion du stock des supports de communication (kakemonos, roll up, fond de scène …)
- Gestion de la logistique (envoi/réception) en France
- Mise à jour l'inventaire du stock disponible (contrôle) et réassort

Required profile
Vous souhaitez préparer un Master spécialisé en Communication.

Vous êtes doté(e) d'un esprit créatif, d'un bon relationnel mais également d'une organisation rigoureuse.

Vous êtes autonome et vous êtes à l'aise avec les principaux outils bureautiques (suite Office). La maitrise des outils de communication est demandée.

La curiosité, la réactivité et le sens du travail en équipe sont des qualités précieuses pour mener vos missions à bien.

---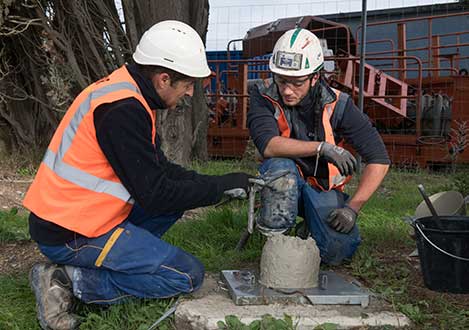 En créant notre propre école de formation, Plate Forme, nous nous sommes dotés d'un outil précieux qui nous garantit une totale autonomie dans la formation des collaborateurs et une conception sur-mesure de programmes qui répondent aux exigences des apprenants et aux besoins du Groupe.
4 centres de formation (3 en France et 1 au Maroc) et 2 plateaux techniques
80 programmes de formation
4 270 stagiaires en 2020
82 000 heures de formation en 2020