Alternance – Apprenti(e) Approvisionneur(se) H/F
Contract :
Location :

France, Ile-de-France, 77500 (Chelles)
Domain :

Achats
Published on :

29/03/2023
To apply

Presentation
In France and around the world, our teams create, build and renovate infrastructures and buildings serving the territories. With their expertise and ability to work together, the 16,500 women and men of NGE approach and anticipate the changes in their business with confidence by being closer to customers. With a turnover of 3,1 billion euros in 2022, NGE is an independent French company that is developing around building and construction trades and participates in the construction of major infrastructures and urban or local projects
---
Description
Intégrer TSO, c'est rejoindre une filiale du Groupe NGE en plein essor spécialisée dans les travaux ferroviaires. Capitalisant sur une expertise acquise depuis plus de 90 ans, TSO et ses filiales rayonnent en France et à l'international.

Dans le cadre de notre développement, nous recherchons un(e) Alternant(e)  Approvisionneur(se).

Rattaché(e) au Responsable Achats, vous travaillez en équipe sur votre périmètre. Dans le respect de la Politique Achats et de Conformité du Groupe, vous réalisez les achats courants et catalogues répondant aux besoins quotidiens des opérationnels sur nos différents chantiers répartis sur toute la France.

A ce titre, vos missions consistent à :

1.   Assurer l'approvisionnement en matériel et matériaux sur atelier, entrepôt ou chantier :
-  Récupérer les besoins en matériaux et matériels auprès des opérationnels et autres clients internes
-  Rédiger le bon de commande sur l'outil informatique dédié
-  Planifier les livraisons
-  S'assurer de la livraison dans les délais fixés et anticiper les problèmes
-  S'assurer de la conformité de la livraison

2.   Participer aux achats courants et au suivi des fournisseurs :
-  Rechercher de nouveaux fournisseurs (y compris prestataires, sous-traitants)
-  Procéder aux vérifications préalables et ouvertures de compte fournisseur
-  Réaliser les demandes de prix auprès des fournisseurs identifiés
-  Participer à l'établissement des tableaux comparatifs si besoin
-  Assurer le suivi des commandes jusqu'à la validation des factures fournisseurs associées et éventuels litiges
-  Faire un retour d'expérience (REX) par rapport aux difficultés/problèmes rencontrés

3.   Assurer un reporting fiable :
-  Faire des points réguliers avec sa hiérarchie et les opérationnels sur son activité courante, anticiper les difficultés (devoir d'alerte)
-  Transmettre les informations nécessaires à la mise à jour des tableaux de bord de l'activité du service
-  Mettre à jour les bases fournisseurs et articles
-  Participer à la mise en place des catalogues de prix

Vous participez également à la mise en place et à l'amélioration des processus documentaires et au suivi des indicateurs de performance du service.


Required profile
Vous souhaitez préparer un BAC +3 en alternance spécialisé dans les achats/approvisionnement.

Rigoureux(se) et organisé(e), vous êtes reconnu(e) pour vos qualités relationnelles et vos capacités d'analyse.

Vous savez gérer les priorités et communiquer avec aisance, aussi bien à l'écrit qu'à l'oral.
 
Vous maitrisez le Pack Office.


---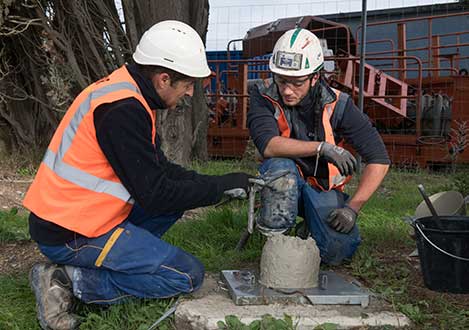 En créant notre propre école de formation, Plate Forme, nous nous sommes dotés d'un outil précieux qui nous garantit une totale autonomie dans la formation des collaborateurs et une conception sur-mesure de programmes qui répondent aux exigences des apprenants et aux besoins du Groupe.
4 centres de formation (3 en France et 1 au Maroc) et 2 plateaux techniques
80 programmes de formation
4 270 stagiaires en 2020
82 000 heures de formation en 2020