Acheteur junior H/F
Contract :
Location :

France, Ile-de-France, 93
Domain :

Achats
Published on :

30/06/2022
To apply

In France and around the world, our teams create, build and renovate infrastructures and buildings serving the territories. With their expertise and ability to work together, the 16,500 women and men of NGE approach and anticipate the changes in their business with confidence by being closer to customers. With a turnover of 3,1 billion euros in 2022, NGE is an independent French company that is developing around building and construction trades and participates in the construction of major infrastructures and urban or local projects
---
Description
Nous recrutons un Acheteur Junior (F/H) afin d'intégrer notre pépinière Achats.
Poste itinérant sur l'ensemble du territoire.
Vos principales missions seront :
- Garantir le respect et la bonne application des politiques générales et régionales du Groupe dans les domaines des achats.
- Proposer la stratégie des achats en collaboration avec les prescripteurs internes.
- Contrôler sa mise en œuvre et élaborer un plan d'actions correctives en cas d'écarts constatés. - Déployer les accords-cadres nationaux et négocier les régionaux.
- Concevoir des outils d'optimisation de la démarche achat et du suivi de ses performances.
– Communiquer auprès des différents clients internes sur les valeurs ajoutées dégagées et favoriser l'ancrage des bonnes pratiques.
Vous serez dans un premier temps formé dans différentes régions par nos opérationnels déjà en poste, pour cela prévoyez des déplacements réguliers sur l'ensemble du territoire national.
Required profile
De niveau Bac+2/3 (Type Licence Professionnelle Achat), vous disposez d'une première expérience dans la fonction Achat, idéalement dans le secteur du BTP.
Autonome et efficace, votre sens relationnel et de la négociation seront des atouts indispensables pour mener à bien votre mission.
Vous souhaitez rejoindre un groupe en plein développement vous offrant de belles perspectives, transmettez-nous votre candidature !
---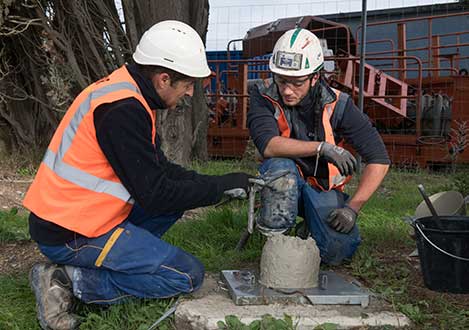 En créant notre propre école de formation, Plate Forme, nous nous sommes dotés d'un outil précieux qui nous garantit une totale autonomie dans la formation des collaborateurs et une conception sur-mesure de programmes qui répondent aux exigences des apprenants et aux besoins du Groupe.
4 centres de formation (3 en France et 1 au Maroc) et 2 plateaux techniques
80 programmes de formation
4 270 stagiaires en 2020
82 000 heures de formation en 2020